In some homes and businesses, Vizio is the preferred brand of TV. When it comes down to it, this brand overs affordable TVs with great displays
Although it has a decent display, you might have to play around with its picture settings and get crisp images. Normally, these adjustments include the color settings of the TV.
If you are looking for the right settings for adjusting the color on a Vizio TV, you can check this post. After all, we have prepared a guide for preparing these settings.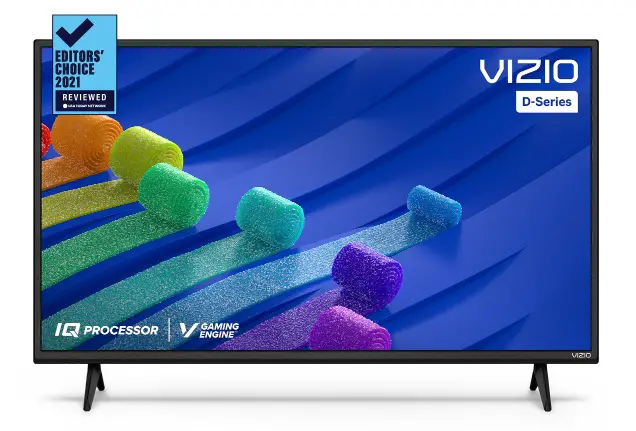 Vizio TV Color Settings
Now here is everything that you need to know about Vizio Color TV. But before you use our guide, we suggest that you check the owner's manual of the product. You can also reach out to the customer service of the brand for extra advice
What are the Vizio TV Color Settings?
These are the ideal settings for tuning color on a Vizio. If used properly, you can expect the device to offer better images.
Here are the Vizio TV Color Settings for several Vizio TV models:
| | |
| --- | --- |
|  Vizio TV Model |  Color Settings |
|  D | 50 |
| M | Normal |
| P | 50 |
| V | 50 |
Best Color Settings for the Vizio D Series
The Vizio D Series is one of the popular models from the brand. If you want to get the best color on this device, the color will have to stay at 50.
The Color Settings for the Vizio P Series
You can also adjust the color settings on the Vizio P Series. But before you get the expected results, you should leave the color settings at 50.
Color Settings for the Vizio V Series
If you adjust the Vizio V Series, you can choose a color setting of 50. With this figure, you should expect better pictures.
The Color Settings for the Vizio M
Unlike other models on our list, the Vizio M does not use figures. So if you are adjusting the color on this TV, choose Normal.
How Can I Adjust the Vizio Color Settings?
Here are the general steps for setting the color on most Vizio TV sets
Press the Menu Button on the remote control
Scroll to the Picture – Picture Mode
Scroll to Color and adjust the settings to your preference
Hit the Menu button twice to exit the settings
Full Picture Settings for Vizio TV
Asides from the color, you will have to adjust other picture settings. If you are not sure of the right settings to pick, check the following suggestions for different Vizio TVs.
Vizio D Series Picture Settings
Color: 50
Sharpness : 0
Tint : 0
Picture Mode: Calibrated Dark
Backlight: 22
Brightness: 50
Contrast: 50
Black Detail: Off
Color Space: Auto
Reduced Noise: Off
Gamma: 2.2
Vizio M Series Picture Settings
For SDR Contents:
If you want to watch SDR material, use the following settings :
Black Level: 50
Color Temperature: Normal
Picture Mode: Calibrated Dark
Contrast: 50
If you want to watch HDR Content:
Picture Mode: Calibrated Dark
Full UHD Color: On
Vizio P Series Picture Settings
Color: 50
Sharpness : 0
Tint : 0
Picture Mode: Calibrated Dark
Backlight: 22
Brightness: 50
Contrast: 50
Black Detail: Off
Color Space: Auto
Reduced Noise: Off
Gamma: 2.2
Vizio V Series Picture Settings ( Advanced Picture Mode) for SDR Content
Color: 50
Sharpness : 0
Tint : 0
Picture Mode: Calibration Mode
Backlight: 50
Auto Brightness Control: Medium
Contrast – 50
Tint – 0
Backlight Control – Off
Film Mode- On
Gamma – 1.8
Backlight Detail – Off