If you are looking for the best display, you should consider getting a Samsung 4K TV. Asides from offering an incredible screen, it offers some of the cleanest images in the market.
But Samsung does not stop there. On the TVs, you can adjust some settings and enjoy the true power of a Samsung 4K TV. Here are the best picture settings for this product.
Best Picture Settings for Samsung 4K TVs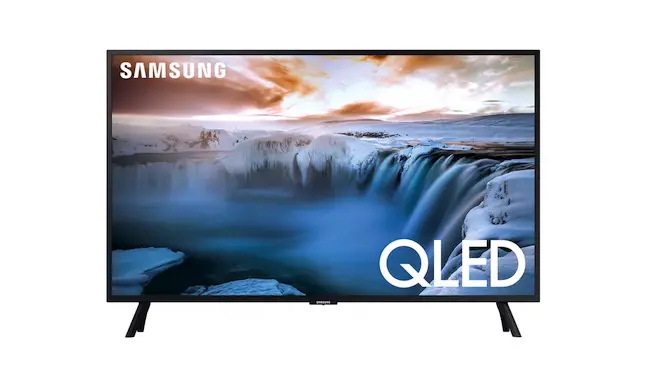 The Best Picture Settings for Samsung 4k TVs (Gaming)
If you want to play video games on your Samsung 4K TV, it would help if you enabled Game Mode. After all, this mode offers better-looking images. On top of that, you can get lower latency on your screen.
Here are the best settings for Samsung TV
Launch the Samsung TV Settings
Scroll to General -> External Device Manager
Set the Game Mode Settings to ON
Turn on the Game Enhancer
Set Dynamic Black Equaliser value to 4
Scroll to the Game Motion Plus Settings
Turn on Game Motion Plus
Adjust Judder Reduction to 9 and set the Blur Reduction to 8
Disable LED clear motion
How to Use Expert Settings on Samsung 4K TVs
Choose Settings from the Smart Hub
Go to Picture Settings

Use the following settings to improve the picture quality
Backlight: 15
Brightness: 45 – 55
Contrast : 80 – 85 ( for movies), 90 – 100 for other types of videos
Sharpness: 25% or lower
Color: 45 – 55
Tint : 0
Digital Clean View – Low or Off  ( If you are watching UHD content)
HDMI UHD Color: Off
Dynamic Contrast: Off
Gamma: 2.2
Best Picture Settings for Samsung QLED TV with 4K screens
Set the Picture Mode to Movie
Adjust the Backlight to 15
Turn down the Brightness to 0
Set the Contrast to 75
Adjust the Sharpness to 5
Tune the Color to 28
Set the Tint (G/R) to 0
Set Apply Picture Settings to All sources
Turn Contrast Enhancer to High
Adjust Film Mode to Auto1
Click on Color Tone and choose Warm 2
Choose Gamma and select 2.2
Set Color Space settings to Auto
Adjust the White Balance to 2 Point
Also, use the following settings Red Gain ( 9), Green Gain (-5), Blue Gain (-), Red Offset (0), Green Offset (1), Blue Offset (3)
How to Stop Screen Burn on a  Samsung 4K Tv
A Samsung 4k TV can have a case of screen burn. When this happens, the display can show faded images and uneven colors. You can use the following settings to prevent this issue.
Press the Home Button
Scroll and click on Settings
Choose System and Expert Settings
Select Auto Protection Time
Pick a preferred time setting
How to Activate HDMI UHD Color in 4K UHD
After enabling the HDMI UHD Color mode, you can set the HDMI Color mode on each connector.
Head to the Home Screen by pressing the Home Button
Scroll to Settings and choose Picture
Choose Expert Settings
Scroll down and choose HDMI UHD color
Choose the port that you would like to set. e.g. HDMI 2 and select Off
Choose Yes to restart your TV to turn on the HDMI UHD Color
Wrapping Up
Samsung 4K TVs offer incredible displays. If you want to enjoy extra features, it would help if you tried any of the earlier mentioned settings.
But these 4K settings might not work for you. With this in mind, consider experimenting with settings. If you need extra advice, consult the owner's manual or visit trusted Samsung forums.
The Samsung Customer service is another great option for getting the best Samsung 4K settings. Luckily, you can reach them on social media, email, or telephone.