For many years, LG TVs have been the favorite of many households or even offices. After all, this brand boasts premium pictures, sound, and other features. Luckily, these products even come at an affordable price.
As with most brands, these TVs have a Setting menu that can improve their features. But without proper knowledge of these settings, adjusting the TV might look like an impossible task.
Do you own an LG TV? Are you confused about how to use the Settings menu? If yes, you can go through this article and learn about the features that help improve your TV.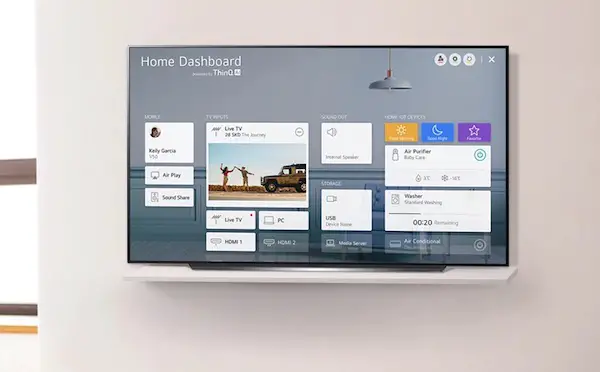 LG TV Settings Menu Explained
Here are the various facts about the LG TV menu. But before you use our guide, we suggest that you go through the owner's manual of your device. But if you can't find your copy, use an online search to get the digital version.
How Do I Get the Menu on My LG TV?
As with most brands, LG offers a Settings menu. If set properly, this menu can improve your viewing experience. Here are various ways of reaching the Settings menu on several LG models.
For Smart TVs
If you want to access the Settings Menu on an LG TV,
Press the Smart Button on the Remote Control
Click Settings – Options
For Older Models
Get your LG TV remote
Press the Settings Menu or any button with the Gear icon
Navigate the Menu until you get to your preferred settings
How Do I Get to Advanced Settings on My LG TV?
On some LG TVs, there is an Advanced Settings Menu. Unlike the regular LG TV menu or Quick menu, this extra menu offers more options for tuning your TV.
Supposing you want to get to the Advanced TV on an LG Smart TV
Open the Quick Settings menu by pressing the Settings button
Scroll to the bottom of the menu to reach the Advanced Settings Menu button
Click on the Advanced Settings Menu
You can also reach this menu by pressing and holding the Settings button for five seconds. With this method, you can quickly reach the Advanced Settings menu.
What is the Expert Mode on LG TV?
The Expert Mode is an option that allows a technician to tune the settings on a supported LG TV. Although it might offer some improvement, it tends to consume more power than other modes.
What is the Secret Menu on LG TVs?
The Secret Menu is a hidden option that allows you to adjust more advanced features of an LG TV. However, putting the wrong values in this menu can damage your TV. With this in mind, it is advised that you do not use the secret menu except if you have some technical experience with LG TVs.
You can reach the Secret Menu by…
Getting an LG TV remote ( any model except Magic Remote)
Hit the Input Button on the remote control
Type 3195 and wait for the Factory Setting menu
Hold the Menu Button as and wait for the Password Prompt
Type in any of the passwords  ( 0000, 0413, 7777, 8878, 3195, 8743, 3195)
Navigate the Settings
Do not touch the options except if you have any technical expertise with LG TVs.
LG Settings Menu Not Working: What to Do
Sometimes the LG Settings Menu might not appear on your screen. If you notice this problem, check if your remote is working properly or if the batteries are dead. If the remote is fine, contact LG Customer Service for some advice.
LG TV Menu Button on TV
On most LG TV models, you cannot find a dedicated Menu button for adjusting its settings. So if you don't have the LG or universal remote, you cannot access the menu on the TV.
LG TV Settings for Best Picture
Does your LG TV look blurry and out of sync? If yes, then you might have to tweak its picture settings. Well, here are the settings that can improve the LG picture quality under various conditions.
For 4K or OLED TVs
Below are the settings that can be used for 4K or OLED TVs. As expected, these values can help enhance your viewing experience with these models.
For Natural Light
Backlight – 100
Brightness – 50
Color – 70
Contrast – 100
Color Temp – C50
Sharpness – 30
Tint – 0
For watching the LG OLED TV under natural light, you can adjust the backlight to 100 while leaving the Brightness and Color at 50 and 70. As for the contrast, stick to 100 and leave the color temp at C50. Then adjust the Sharpness to 30 and Tint to 0
Dark Room
Backlight – 80
Brightness – 50
Color – 50
Contrast – 85
Color Temp – 0
Sharpness – 10
Tint – 0
Supposing you want to watch the LG 4K OLED TV in a darker room or maybe a home cinema, you can play around with some picture settings to get good results. According to the above list, the backlight can stay at 80 while you can drop the brightness to 50. Then leave the Contrast, Color Temp, Sharpness, and Tint at 85, 0, 10, and 0 respectively.
Artificial Light  (Standard)
Backlight – 80
Brightness – 50
Color – 50
Contrast – 85
Color Temp – C20
Sharpness – 10
Tint – 0
You can also adjust the LG 4K TV for artificial light. To perform this task, try leaving the backlight on 80 and the Brightness on 50. Adjust the Color to 50 while leaving the contrast on 85. Then make sure the color temp is at C20, Sharpness at 10, and Tint at 0.
Best Picture Settings Calibration for LG TVs
On LG TVs, there are preset picture modes that can be used to improve their viewing experience. Although these presets are designed for various tastes and environments, they can be selected based on your preference.
Here are the recommended backlight settings for the various preset modes:
Standard: 80
Cinema: 80
Vivid: 100
Game: 80
Vivid: 100
Game: 80
Eco: 80
ISF Expert (Bright): 80
HDR Effect: 100
Sports: 100
Filmmaker Mode: 25