There are many reasons to love a Sony Bravia 4k TV. First, it offers incredible pictures with stunning details and colors. On top of that, it boasts of 4k resolution and amazing contrast and brightness. Thanks to these features, the TVs promise a realistic display of games, movies, and sports.
Out of the box, Sony Bravia TVs might boast decent graphics. But with a few picture settings, you can improve the visuals on your television.
Now here are some of the best settings for getting great pictures on Sony Bravia TVs.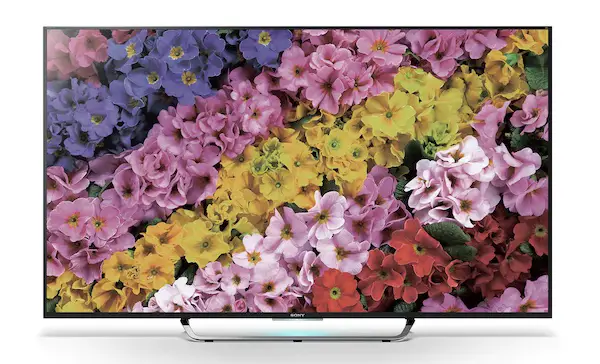 Best Picture Settings for Sony Bravia 4k TVs
Before you can get the best pictures on your Sony Bravia 4k TV, it would help if you calibrated the device. Some stores offer professional calibration services. But if you want to try some DIY tuning, you should use the following settings:
Turn Off the Power Saving Mode
Enable the Picture Mode
Adjust Contrast to 90
Tune Gamma to 0
Set Black Level to 50
Set Black Adjust to OFF
Turn off the Adv Contrast Enhancer
Tune the Brightness to your preference.
Under  the Clarity tab, try the following settings
Set Sharpness to 50
Turn off the Reality Creation
Turn Off the Random Noise
Turn Off the Digital Noise Creation
For HDR Settings
Instead of adjusting the settings for HDR content, leave them on default. But if the pictures look dim, the following settings should improve the pictures on the Sony Bravia TV
Set the TV to HDR Custom Mode
Adjust Color Temperature to Cool
Tune Brightness to Maximum
Set the Color to 50
Under the Motion Interpolation Tab
Adjust Motionflow to Custom
Set the Smoothness slider until the picture meets your preferences
The Best Sony Bravia 4k Settings for Movies and TV Shows
On a Sony Bravia TV, you can get the best pictures from your TV shows or movies. If you want to get the best level for these settings, try working with the following values.
Picture Mode: Custom
Auto Picture Mode: Off
Light Sensors: Off
Brightness: Minimum
Contrast: 90
Gamma: 0
Black Level: 50
Black Adjust: Off
For color settings:
Color: 50
Hue: 0
Expert 1: Color Temperature
Live Color: Off
Adv Color Temperature: 2 point
White Balance: 10 Points
For Clarity settings:
Sharpness: 50 (Default)
Reality Creation: Off
Smooth Gradation: Off
Digital Noise Reduction: Off
Random Noise Reduction: Off
Motion Flow: Off
Cinemotion: Off
Motion Flow: Off
For Video Options Settings:
Color Space: Auto
HDMI Video Range: Auto
HDR Mode: Auto
For HDR Content, you should not bother about tweaking any settings. When it comes down to it, the TV adjusts itself to properly display HDR Content.
Extra Tips for Setting Pictures on the Sony 4K Television
Here are some extra tips for setting up the display on Sony 4K Televisions
If you are watching a movie in a dark room, set the TV brightness to the minimum settings. For well-lit environments, ensure the brightness settings stay at Max.
Before watching low-resolution movies or TV shows, turn on the Reality Content feature. Also enable the smooth gradation, random noise reduction, and digital noise reduction feature. With these settings, you can expect top-quality sharpness from your 4K TV.
Wrapping Up
It is easy to enjoy crisp images from a Sony Bravia 4K TV. Simply try any of the earlier mentioned settings. But if they look out of place, you can reset the features to their default values.
Some of these settings are suited for certain models of Sony Bravia 4K TVs. So if they don't work with your model, you can find compatible settings from trusted forums or the Sony support website.