When it comes to exceptional picture quality and affordability, Samsung LED TV Series 7 has always been the top choice. These TVs feature some amazing specs from sound, build quality to even picture quality.
While the picture quality is always amazing regardless of whether you're playing games or watching movies, there are some picture settings you can tweak on any Samsung LED TV Series 7 to get the best picture quality for your setup.
So turn on your Samsung LED TV, grab your remote, and let's get to boosting your picture quality using these settings.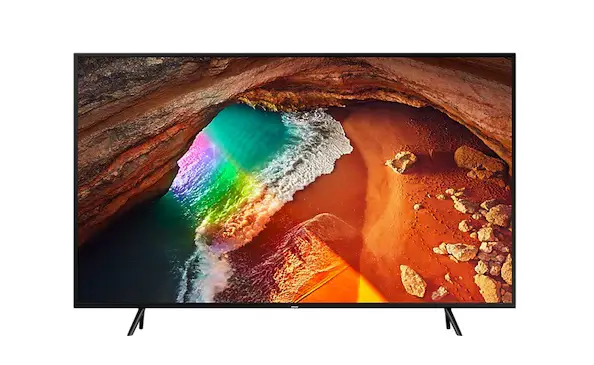 Best Picture Settings for Samsung LED TV Series 7 (Movies & TV Shows)
When it comes to having the best color accuracy and picture quality when watching movies, switching the picture mode to movie mode is very important.
Before you get started, you should turn off the Eco Solution tab. This will ensure that your TV doesn't alter the picture settings to suit your room condition but will rather stick to the settings you have put in place. You can find this by following Settings >> General >> Eco Solution
The Movie mode also gives you the ability to increase the picture quality as you see fit. After you're all set up, go to the Expert settings tab and tweak the following settings;
Brightness – 0
Backlight – 21
Contrast – 45
Color – 25
Tint (G/R) – 0
Sharpness – 0
Best Samsung LED TV Series 7 Settings for Gaming
When it comes to gaming on your Xbox or PlayStation through your Samsung TV, the best picture settings and quality come from turning on Game Mode. To do this
Go to the General Menu
Enter the External Device Manager
Under the settings tab, tap on Game Mode Settings
Switch Game Mode On
Adjust your HDMI Black Level to make it Auto
If you're gaming in SDR, leave Sharpness at 0.
If you're playing games with HDR content, you would have to enable HDMI UHD Color. You would also have to adjust your backlight settings to the max for the best picture quality.
You can do more when the Game Mode is turned on by setting the Game Motion Plus feature. This improves the picture quality when viewing fast-moving images.
When the Game Mode is On, enable Game Enhancer
Set the Dynamic Black Equalizer value to 4
Click Game Motion Plus Settings
Enable Game Motion Plus
Set the Blur Reduction to 8
Set the Judder Reduction to 9
Turn off LED Clear Motion
Best Samsung LED TV Series 7 Settings for Sports and Live/Taped TV Broadcasts
When watching sports and live/taped TV broadcasts, you will come across fast-moving images with a lot of blur that will make you miss out on many important details. Unlike watching movies, sports and live/taped TV broadcasts aren't edited to give a clear image of the fast-paced action happening on the TV screen, but luckily, there are a few settings you can tweak to get the crystal-clear images all the time.
Go to the Auto Motion Plus Settings of your TV
Set Auto Motion Plus to Custom
Adjust Blur Reduction for 60fps content
Move the Judder Reduction slider for low frame rate content
Wrapping Up
The Samsung LED TV Series 7 are a set of TVs built to deliver superb picture quality and top-notch performance in any condition. However, that doesn't mean you won't find even better picture quality when you customize the settings. You can start with the settings earlier mentioned and from there customize to the options that give you the best viewing experience.