Although the Hisense H6 is an affordable SmartTV, it comes with features that should meet your requirements. For instance, it has an ideal input lag which makes it perfect for your PC or console. It also offers a perfect tool for playing your HDR content.
To get the best video on the Hisense H6, try calibrating the picture quality of your screen. Since they are easy to use, these settings are perfect for all types of users. Now here are the top calibrating settings for this Smart TV.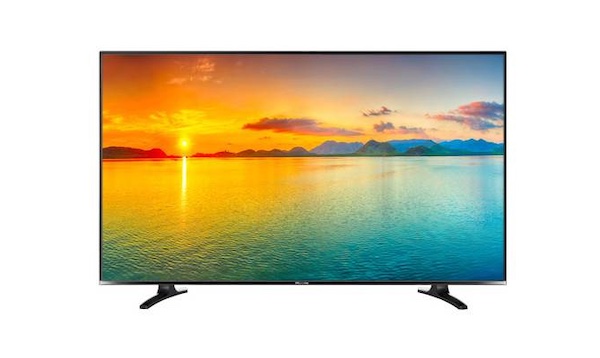 Calibration Settings for the Hisense H6
With the following quick settings, you can improve your picture quality without much work. Besides, these adjustments do not require any technical skills.
Hisense H6 Calibration Settings for HDR Movies/ TV shows
If you watch HDR content on your Hisense H6 TV, you will get decent images. But if you play around with the settings, you can expect better-looking graphics.
Luckily, the Smart TV adjusts itself to handle HDR movies or TV shows. With this in mind, there is no need to bother with many settings.
Start by adjusting the TV's picture mode to " HDR Theatre". Then, leave the remaining settings on default. If the final product looks dim, increase Active Contrast to High.
Hisense H6 Calibration Settings for SDR Movies and TV shows
The Hisense H6 also boasts features for offering SDR media. If you are tired of washed-out images from your SDR movies or TV shows, use the following settings to brighten things up.
Adjust Picture Mode to Theatre Night
Set Contrast to 46
Tune the Brightness to 50. However, this setting is not compulsory
Leave Sharpness on 8
Turn off the Dynamic Backlight Control
Leave Color Temperature Settings on Low
Switch Off Noise Reduction
Disable Noise Reduction
Hisense H6 Settings for the PC
Anyone can use the Hisense H6 as a PC monitor. With this in mind, you can play games, surf the net or work with an H6 TV connected to your PC.
If you are a lover of PC games, the following settings promise decent images from your computer.
For Picture mode, choose the Game Mode
Turn on the HDMI 2.0 format setting
Now use these picture settings. Since the T.V does not have special settings for playing PC games, you can use the following settings. You can even use  HDR Settings for such content.
Picture Mode: Theatre Night
Contrast: 46
Brightness: 50
Sharpness: 8
Dynamic Backlight Control: Off
Noise Reduction: Off
Color Temperature Settings: Low
Hisense H6 Settings for the Xbox One
You can use the Hisense H6 to play Xbox One content. To get the best graphics, feel free to use the following settings. If performed correctly, you can expect stunning images from a Bluray disc with HDR/4k features.
Here's how to get the ideal Xbox images on your Hisense H6 TV.
Try enabling HDMI 2.0 on the TV settings especially if you are playing HDR content. Here are the settings for this task:
Go to Settings > TV Inputs
Select an active HDMI Input
Click on HDMI Mode > HDMI 2.0
Extra Tips for Calibrating the Hisense H6
Here are some ideas that can improve your H6 display.
If you are watching a sports event, try watching the program in "Sports Mode". Thanks to its features, this mode can catch all the speedy action of your favorite sports games.
For color saturation settings, leave it in middle. With this in mind, do not set this value too high or low.
Activate Motion Smoothing for Sports
If colors look terrible, reset the TV to its original settings.
Wrapping Up
It is easy to set the Hisense H6 Smart TV. But only the right settings can improve the graphics on your TV. You can use any of our suggestions to get the best pictures.
As these settings are not universal, feel free to increase or decrease them until the display suits your preference. You can even seek the services of a professional to work on the TV's display.