As with most TVs, Samsung TVs can be used for anything from watching movies to enjoying live sports events. Moreover, they are perfect for playing video games.
If you are a hard-core gamer, you would love the Samsung TV for its premium graphics and sound. On top of that, this brand offers models at various price points.
Although a Samsung TV is a great product for gaming, you can improve its features by playing around with its settings. But to get the best results, it would help if you adjusted these values with a guide.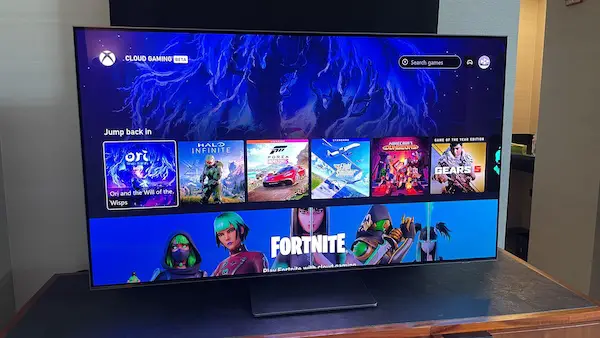 In this article, we have listed some of these settings. So if you are looking for a guide to help with the task, you can go through the featured settings and pick the values that suit your preference.
Samsung TV Game Mode Settings Guide
Now here are the best settings for adjusting a Samsung TV for gaming. Before using our featured settings, it might help if you checked through the owner's manual of your TV.
What is The Best Picture Setting for Samsung TV Gaming?
Now the question comes – What are the perfect settings for playing video games on a Samsung TV? Well, here are those settings that will impress amateur and hardcore gamers
Go to the Settings option
Choose General- Input Signal Plus ( HDR Gaming)
Choose your preferred port where you will connect the game console
Set the TV to Game Mode
Leave Brightness on 24
Adjust Contrast to 45
Tune Sharpness to 0
Set Color to 25
Leave Tint on 0
Set Apply Settings to correct source
Leave Picture Clarity Settings on Off
Adjust Contrast Enhancer to Off
Should I Use Game Mode on My Samsung TV?
Although the Game Mode on Samsung TVs enhances gameplay, it might not be the best option for all gamers. After all, this game mode is ideal for games that need smooth video processing.
Which HDMI Game Port is Good for Gaming Samsung?
On most Samsung TVs, you can find HDMI ports for connecting various devices. But if you are interested in the port for gaming, the HDMI 2.1 port as it is ideal for most gaming consoles.
What Should Be My TV Settings for Game Mode?
If you want to use Game Mode on your Samsung TV, you will have to also adjust its picture settings. For the best results, try the following settings:-
Settings for QLED and PS4
Input Signal Plus: ON ( for HDR Content)
Sharpness : 0
Contrast: 50
Brightness: 50
Colour: 25
Tint (G/R) : 0
Local Dimming: High
Shadow Detail : 0
Color Space Settings: Auto
Contrast Enhancer: Off
Gamma: ST.2084 : 3
White Balance: Leave the Settings on Default
Settings for the Samsung Q80T and PS4
Select Game Mode for Picture Mode
Leave all the settings on default because the TV will choose the best HDR conditions without any assistance. If it doesn't activate the HDR by going to the Expert Settings > HDR+ Mode
Toggle the HDR Switch to On
Turn Off the Menu
Settings for the Samsung Q80T and Xbox
Head to Picture Menu > General > Eco Solutions
Turn off Ambient Light Detection and Motion Lightning
Return to General and choose Input Signal Plus
Pick HDMI 4 ( ensure you connect your console to this port as it offers the best bandwidth for 4k gaming)
Return to General > Game Mode
Set the Game Mode to Auto
Set Dynamic Black Equaliser to 0
Go to Game Mode Settings > Game Motion Plus Settings and turn off Game Motion Plus
Then use the following settings:
Brightness: 50
Contrast: 50
Sharpness : 0
Colour: 25
Tint (G/R) : 0
Local Dimming: High
Contrast Enhancer: Off
Color Tone: Warm 2
White Balance: Do Not Adjust this Setting
Gamma: ST. 2084
2084 : 3
Shadow Detail : 0
Color Space Settings: Auto
For the Samsung TU8000
SDR
Picture Mode: Game
Brightness: 40
Contrast: 45
Sharpness: 10
Colour: 25
Tint: 0
Contrast Enhancer: Low
1186: 0
Shadow Detail: 0
Colour Space Settings: Natives
Turn off Game Motion Plus
Turn on Ambient Light Detection
Enable HGIG to form an external drive
How to Turn Off Game Mode on Samsung TV
You can easily turn off Game Mode on Samsung TVs.
For 2022 Models
Hit the Home Button on the remote
Choose Menu – Settings – All Settings
Choose Game Mode Settings
Switch off Game Mode
For 2020 Models
Press the Home button
Click on General – External Device Manager – Game Mode Settings
Turn off Game Mode
For the 2017 – 2019 models
Press the Home button on your remote control
Click Settings – General Tab – External Device Manager
Select Game Mode – Choose OFF
Game Mode Greyed Out Samsung TV? 
Sometimes the Game Mode Menu might look greyed out on your TV. Luckily, you can fix this issue by plugging in your Xbox or PS console to the right HDMI port. But if this tip does not work, you will have to reach out to the nearest Samsung Customer Service.
Should I Enable Game Mode on Samsung TV?
According to experts, Samsung Game Mode reduces the lag and processing time of your TV. However, this mode is best suited for video game contests as it promises better reflexes to the players.
Should I Use Game Mode on My 4K TV?
Although Game Mode is great for your gaming experience, it might make your Samsung TV offer low-quality images. But thanks to this mode, you will still enjoy better gameplay with a faster response time.
Samsung Game Mode Settings PS5 
If you want to use a Samsung TV with a PS5, you can try the following steps
Switch on Surround Sound
Adjust the Dynamic Dark Image Equalizer to 2 or 3
Adjust Motion Plus to your preference
Do you want to use a high-end Samsung TV like the QN90B to play your PS5 games? If yes, then you will have to use other means as this TV does not offer Game Mode under the Presets.
Go to Power and Energy Savings
Disable the Auto Power Savings
Go back to Settings – Connection – External Device – Manager- Anytime ( HDMI CEC)
Go back to Settings – Input Signal Plus – Enable HDMI 2 ( connect the PS5 to the HDMI 2 port before tuning the settings)
Go to Settings – Connection – Game Mode Settings –  Game Mode – Auto
Turn on Game Motion Plus
Go to HDR Tone Mapping – Basic
Then go to the PS5 Settings
Set HDR to On: When Supported
N.B Before using these settings remember to set the Samsung TV with ideal picture settings.