For years, Samsung has sold some of the best TV sets ever. As expected, every model comes with great features. Apart from a great display, some Samsung models boast top-quality audio.
Even if your Samsung TV offers regular sound, you can make some adjustments that will improve the audio. Luckily, these settings do not require any technical skills or extra accessories.
Do you want to get top-quality audio from your device? Here are the best sound settings for a Samsung TV.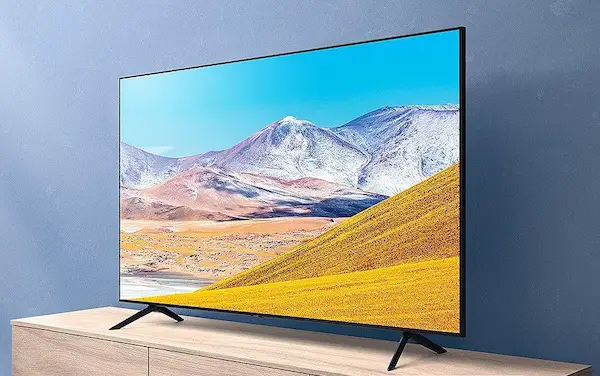 Best Sound Settings for Samsung TVs
Here are some of the top settings for improving the audio quality of Samsung TVs.
Best Bass Settings for Samsung TVs
Most Samsung TVs come with equalizers. If the TV audio sounds a little awkward, you can improve its quality by working on its bass.
Here are the best settings for getting top-level bass on your TV.
Get your Samsung TV remote and press the Menu Button. If you are using the latest line of TVs, click on Home -> Select Settings
Scroll down to Sound and press OK
Scroll down again and click on Sound Effects
Scroll to Equaliser and press Enter
Ensure that all values are at the center of their respective sliders. You can control the position with the "+" and "-" button of the remote control.
Scroll to Close and click OK
Return to the Main Menu by pressing the Exit button
Best Samsung TV Settings for Movies and TV shows
Can you hear movie dialogues on your Samsung TV? If your movie or TV show sounds too low, you can improve the quality by enabling the Amplify mode.
You can use the following settings to adjust your movie sounds.
Method 1
Press the Home Button on your Samsung TV remote
Enter Quick Settings -> Sound Mode
Choose Amplify and exit the menu.
Method 2
Press the Home button and scroll to Settings
Choose Sound -> Sound Mode
Click on Amplify and Exit
Best Samsung TV Audio Settings for Sports
Apart from offering accurate pics for sporting events, Samsung's Sports Mode offers the right audio settings for your favourite soccer events.
Activate Sport Mode with the following settings
Press the Home Button on your remote
Select Settings -> Picture -> Special Viewing Mode -> Sports Mode ->OK
How to Reset Sound Settings on Samsung TVs
If you don't feel comfortable with your audio settings, you can reset the sound to its original format. Use the following steps to restore the Samsung TV audio to its factory settings.
Method 1
Scroll to the Smart Hub panel and choose Settings
Choose Sound
Scroll to Expert Settings – > Reset Sound
Click on Reset Sound and Exit the dialogue box.
Method 2
If you use an older Samsung TV, you can use the following steps to restore all factory settings.
Press the Menu button
Click on Sound -> Reset Sound
Select Reset Sound and choose Yes
Choose Ok
Best Samsung TV Settings for Bluetooth Headphones
Most Samsung TVs can work with Bluetooth technology. Thanks to this feature, you can pair your headphones with the TV and listen to them. Here are the best settings for connecting Samsung TVs with headphones.
Enable the Pairing Mode of your Bluetooth speaker
Press the Home Button of your remote and click on Settings
Choose Sound -> Sound Output -> Bluetooth Speaker List
N.B. Samsung TVs do not support more than one pair of headphones at a time. Also, the TVs cannot play headphones that are designed for mobile use.
Wrapping Up
Samsung TVs offer an amazing level of sound. However, some models might not meet your required standard. If you want to get the best sound from the TV, try the earlier mentioned settings.
Some of these settings work with the latest Samsung TVs.  For older models, you can get the settings from the Samsung website or forums.
Although the settings might bring some changes, they cannot match a soundbar. After all, soundbars focus on creating the best sounds. With this in mind, consider getting a good soundbar for your Samsung TV.