The Optoma UHD50 is a home cinema projector. As it boasts 4k UHD resolution, it offers stunning images for different types of content. Also, it supports HDR technology that promises better details and colors.
Even if it has great features, you might not enjoy the images from the Optoma UHD 50. After all, the wrong settings might disturb its performance. For this reason, you might have to make some adjustments to the Optoma UHD50 projector.
Are you looking for the right settings for your Optoma UHD50 projector? Here are the different settings that offer the best pictures on this device. Fortunately, you can perform these adjustments without any professional help.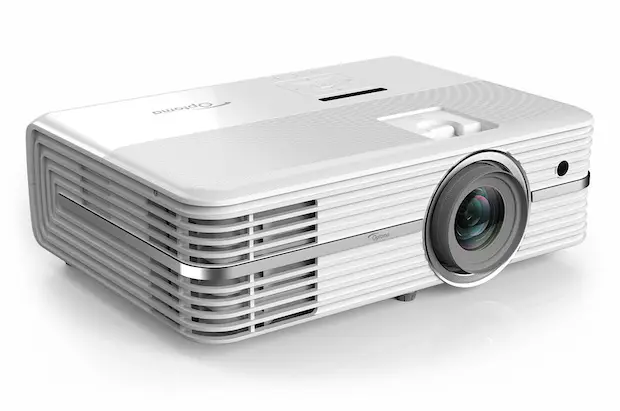 Optoma UHD Calibration Settings for HDR Content
The Optoma UHD40 can also support different HDR media. As expected, you can tune the settings until you have realistic images on the projector.
Set the display mode to HDR Detail or HDR Standard
Turn on Dynamic Black
Set Gamma to1.8 and 2.0
Turn off the HDR Simulator
Leave Ultra Resolution Image Sharpener on 1
Optoma Uhd50 Calibration Settings for Dark Rooms
If you are using this projector in a dark room, you should also make some changes to its settings. Surprisingly,  these settings do not require much work.
Simply enable Dynamic Black to enjoy more brightness. Also, enable the ISF Day and Night mode. You should also leave Gamma settings on Graphics and 2.0.
Optoma UHD50 Calibration Settings for 3D Content
As the Optoma UHD50 receives a 3D-BD signal, it goes into 3D mode on HDMI2. On HDMI 2, the projectors maintain any last display or gamma settings. So if you want to make any adjustments, perform the settings in HDMI1 and saving the settings on HDMI 2.
Optima UHD50 Settings for General Use
If you are a casual user of the Optima UHD50, there is a high chance that you use the projector for TV shows or movies. If these materials have SDR features, try playing around with a few settings to get accurate images.
On the Image Settings Tab
Set the Display Mode to Cinema Settings
Turn Off Wall Color
Set Dynamic Range to Auto
Adjust Brightness to 2
Set Contrast to -3
Leave Sharpness at 10
Set Color to 19
Leave Tint on 0
Leave Gamma on Film
On the Colour Settings Tab
Set Brilliant Color at 10
Set Colour Temperature at D65
Adjust Color Gamut to Cinema
Tune Color Space to Auto
Adjust Ultra Detail to 2
Turn On Dynamic Black
Set the Diode Brightness Mode to Bright
Wrapping Up
Although the Optoma UHD50 is a small device, it boasts features for creating well-tuned images. If you prefer more than average-looking images, try calibrating the projector with our settings.
But these settings are not universal. With this in mind, our suggested values might not suit your unit. So if these settings do not work for you, reset them.
For the latest Optima Uhd50 settings, check trusted forums for the latest settings for the Optima Uhd50 4k projector. If you prefer using experts for the job, contact a professional calibrator to make the required adjustments on your device.
Apart from making any adjustments, make sure that the projector is properly connected to compatible devices. After all, the best settings will not work especially when the connection is poor.