Torment is one of the outstanding players of the Rocket League. Known for his numerous skills, he offers some of the best performances on the field.
But Torment has other things to offer. Asides from knowing how to play the game, he uses some of the best camera settings around.
Would you like to check out Torment's camera settings? If yes, you can run through our post and find his updated settings.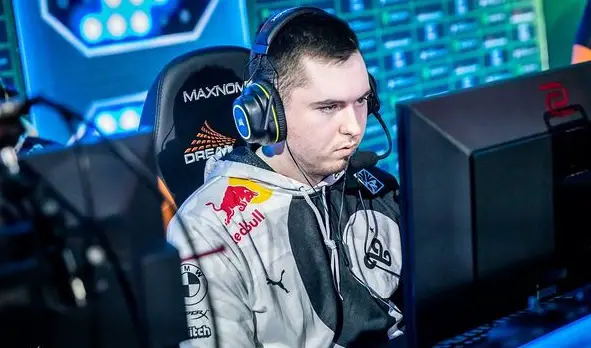 Torment Camera Settings (Updated)
If you want to top the Rocket League, you will have to work on the settings of your camera. To save time, you can use Torment's settings to adjust your camera.
On this list, you will find how Torment controls his FOV, camera swivel speed, height, angle, and distance. You will also learn how to use his settings to adjust other important camera settings.
Camera shake – No
FOV – 110
Height – 110
Angle – -3.0
Distance – 270
Stiffness – 0.55
Swivel Speed – 10.00
Stiffness – 0.55
Ball Camera – Toggle
Most casual players might be confused about their camera settings. With this in mind, they feel comfortable with changing their settings on a regular basis.
But Torment uses a different approach for working on his camera. Instead of depending on randomly inputting values, he has specific numbers that match his playing style.
If you discover any errors with our list, feel free to send a message. As soon as we check out the mistakes, we will provide an updated list.
You can use Torment's settings to improve your gameplay on Rocket League. But instead of copying the exact numbers, use his settings as a reference point for adjusting your camera.
Torment Camera Settings vs. Experts' Settings
Now let's see if Torment uses the same settings as other pro players. To perform this task, we will have to compare Torment's camera settings with the settings of other pro gamers.
Here is a comparison of some of the top camera settings on the Rocket League.
Camera Height
This option controls the upward distance of the camera to the vehicle. As expected, most gamers adjust this setting until it meets their needs.
But if the players apply the wrong height, it can affect their performance. For instance, too much height can result in poor aerial shots.
So how does a pro set his Rocket League the height of his in-game camera? Well, most elite players stick with anything within the 100-110. Since Torment uses a height of 110, he stands as one of such gamers.
FOV
FOV or Field of View comes as another important camera setting. Instead of using any value, pros take values that fits their playing style.
There is nothing much to adjust the FOV of the in-game camera. If gamers pick a high FOV setting, you will enjoy a better view of the arena. But if your settings are low,  you might drive with tunnel vision.
The ideal FOV setting is 110. As expected, Torment and many pro gamers use this value to get a better view of the field. But other players would like to take the settings down to a minimum of 100.
Distance
The distance setting controls the space between the camera and the vehicle. Although a high distance setting offers a great view, it can affect dribbling and overall ball control. But if the setting uses lower values, players can expect better accuracy.
To get the best performance, most elite players pick values from between 260 – 320. From that range, Torment picks a setting of 270 as it is perfect for his style of play.
More About Torment
Torment is one of the popular American Rocket League players. His real name is Kyle Storer and he was born on June 6, 2000. Besides, he comes from East Haven in Connecticut.
Kyle started as a casual player of the Rocket League. During this period, he played the game on his PC. In 2016, he joined his first professional team. Currently, he plays for Verison 1 as a third man or defensive-minded player.
As a professional Rocket League player, Torment has participated in many Rocket League tournaments. In most of these events, he plays beautifully and grabs the top position.