If you are having problems with winning the Rocket League, you might have to check your camera settings. After all, a poorly set camera can affect your gameplay. However, there is an easy way to solve this problem.
You can start by picking a top Rocket player and using their settings. But instead of copying the settings, they could serve as a template for your adjustments.
Tons of players offer great settings. But if you don't know the player to choose, you should try using Alpha54's camera settings. Let's learn more about this player and his numbers for adjusting his camera.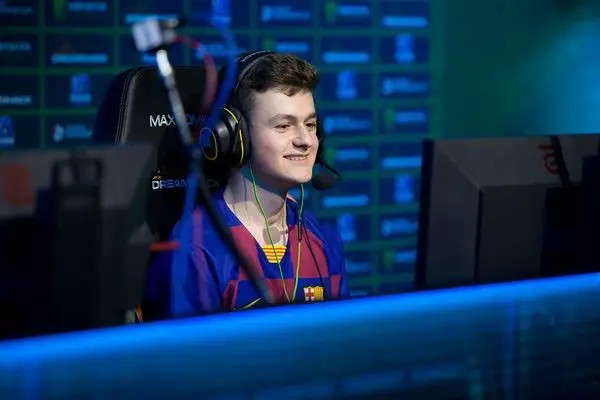 Alpha54 Camera Settings (Updated)
Alpha 54 is one of the top players in the Rocket League. When he sets his in-game camera, he uses the following settings.
Camera Shake – No
FOV – 110
Height – 110
Angle – -3.0
Distance – 270
Stiffness – 0.35
Swivel Speed – 3.70
Transition Speed – 1.00
Since gamers tend to change their settings, this list might have some outdated details. If you notice any errors, you can send a complaint on our channels.
To use these values, fiddle with them until you feel comfortable with your screen.
Alpha54 Camera Settings vs. Experts' Opinion
Even if elite players have their settings, they tend to use some default camera settings. Others might ignore this rule and work with anything that suits their gameplay.
Now let's see if Alpha54 settings match the settings of other pro Rocket League gamers.
Camera Angle
It is normal for pro players to leave the camera angle on the default setting of 3. When it comes down to it, this value allows them to play the game without any issues.
Alpha54 is one of the players that stick to the default camera angle. Thanks to these settings, he can view opponents as they approach the ball.
But some pro players do not feel comfortable with such settings. Instead of using -3, they boost the angle to -5. With this value, the players can enjoy a proper view of the bumper.
FOV
The FOV or field of view is another important setting for the in-game camera. When players adjust this setting, it controls the amount of space that they can view from their vehicle.  A setting of 100 – 110 allows players to view a large portion of the arena. On top of that, it promises wider shots.
Like most elite players, Alpha54 adjusts his FOV to 110. Because of this value, he enjoys a better overview of the field.
Camera Stiffness
The camera stiffness setting focuses on the looseness of the in-game camera. If the setting has a high value, it tends to follow the vehicle closely. But if the stiffness has a lower value, it becomes more wobbly.
Many pro gamers feel comfortable with a  stiffness setting of 0. Because of this value, the camera remains stiff and locks on the vehicle. However, Alpha54 keeps things loose with the stiffness of 0.35.
Distance
This option talks about the distance between the camera and the back of the vehicle. If a player picks the wrong distance setting, the camera will offer a poor view of the arena.
For this reason, elite Rocket players select a value of 270 as the ideal setting for adjusting the camera distance. Like most players of the game, Alpha54 also uses the same value for tuning his camera distance.
More about Alpha54
Alpha54 (real name Yanis Champenois) is a French Rocket League player. He was born on June 27, 2003, and stands as one of the best players of the game.
In 2018, his professional career started with Savage! Then he moved to clubs like FC Barcelona and TSM. Currently, he plays for Team Renault Vitality.
Because of his skills and talent, Alpha54 has made many achievements. For instance, he finished first place in several Rocket League tournaments. Besides, he has won many awards with a total winning of $201,055.