If you want to improve your gameplay on Rocket League, you will have to make some decisions. Apart from deciding to get enough practice, you might have to tune your camera settings.
Adjusting a camera does not require much work. Instead of thinking about the best settings to apply, you can check out the settings used by top Rocket League members.
OSM is one of such players. When you combine your skills with his camera adjustments, you can take on any rival. After all, his settings will offer an ideal view of your in-game environment.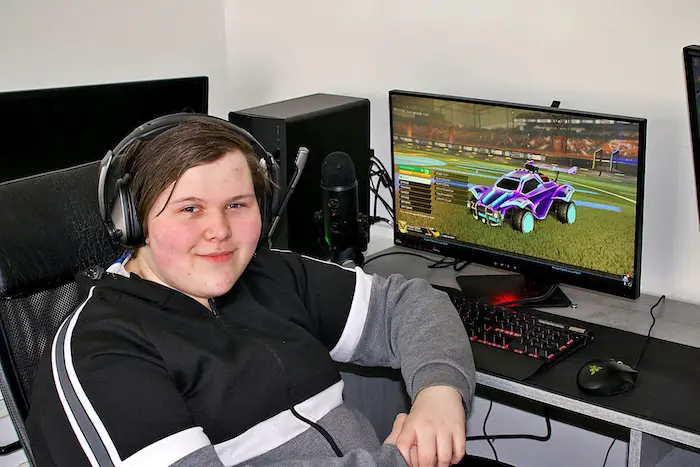 OSM Camera Settings (Updated)
As a Rocket League player, you will have to play around with your in-camera settings. As soon as you get the right values, your gameplay will improve.
Now let's check out OSM's camera settings: –
FOV – 110
Height – 100
Angle – -3.0
Distance – 270
Stiffness – 0.50
Swivel Speed – 4.40
Transition Speed – 1.00
Like most elite players, OSM might upgrade these settings. For this reason, our list might look outdated or inaccurate. If notice any errors, you can make a complaint on any of our social media platforms.
Now let's compare OSM's settings with the ones offered by other elite Rocket players.
OSM Camera Settings vs. Experts' Opinion
Even if you have excellent skills, you might have to play around with your in-game settings. When it comes down to it, a well-set camera is ideal for winning Rocket League matches.
For this reason, top players have their special settings. Now let's compare their camera adjustments with OSM's style of camera settings.
Camera Swivel Speed
The camera swivel speed controls the speed at which the in-game camera turns to view vehicles. You can even describe this option as the one that controls the sensitivity of the camera.
Although there are no fixed values for these settings, many pros stick with speeds of 1 – 100. Since OSM sticks with 4.40, he follows the trend of most pros.
Camera Stiffness
This setting adjusts the looseness of your camera. If your camera does not have a high stiffness setting, it will zoom out from your vehicle especially if you are moving quickly.
Because many experts want their eyes locked on their vehicles, they prefer leaving it on the default setting of 0. However, some players can manage with a stiffness setting of 1.
So what does OSM work with? Well, this elite gamer travels with a setting of 0.50. As he records tons of wins, then his stiffness setting matches his style of play.
Camera Angle
When you set the camera angle settings, the in-game camera changes the angle from which it looks at your vehicle. If you head to the camera settings menu, you will discover that the default angle settings stay at -3.
Surprisingly, many Rocket league players do not touch this setting. When it comes down to it, viewing the game with a poor angle might affect their gameplay.
But OSM does not bother about wrong angles. So when he adjusts this option, he leaves it at -3.0.
Camera Height
When players tune their camera settings, they do not forget the height of the camera. With this in mind, OSM prefers leaving his height at the default setting of 100. But other top gamers prefer playing at greater heights of 110 to 120.
The camera height is the height of the camera to a Rocket League vehicle. If players adjust these settings with high values, they will have issues with performing some special shots. Also, they will have issues with determining the actual height of the ball.
More About OSM
OSM is an Icelandic/Swedish Rocket League gamer. Although he started with the Yowzaa team, he is currently a member of the Powerpuff team.
During his career, he has won several Rocket League events and tournaments. Besides, he has played up to 7000 hours (as a player) in the Rocket League. Thanks to these achievements, OSM has won various rewards.
Apart from playing as a Rocket League gamer, OSM coaches anyone that wants to improve their gaming skills. As a coach, he has gained up to at least 100 hours' worth of experience.