If you follow the Rocket League, you must have heard of Gimmick. After all, he is one of the popular players in the Rocket League. Moreover, he has recorded an impressive number of wins in the game.
Now how did Gimmick become a better player? Well, even if he has impressive skills, his camera settings are ideal for covering the field and keeping an eye on the rival cars.
Do you want to learn more about Gimmick's camera settings? If yes, here are the values that he uses for his in-game camera.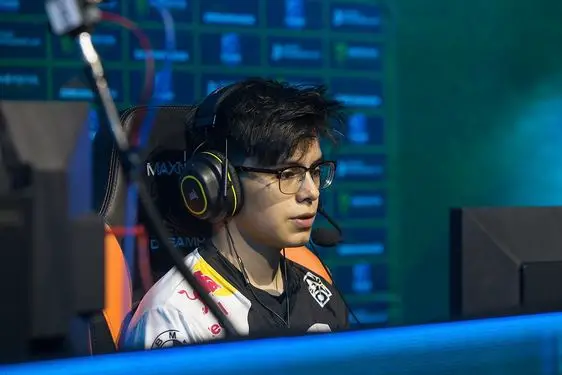 Gimmick Camera Settings (Updated)
Gimmick offers some of the best performances on the field. As mentioned earlier, his camera settings play a major role in aiding gameplay.
FOV – 110
Height – 100
Angle – -4.0
Distance – 270
Stiffness – 0.25
Swivel Speed – 10.00
Transition Speed – 1.20
Ball Camera – Toggle
If you want to improve your gameplay, you can use these settings to adjust your in-game camera. Instead of copying the numbers, you can use them as a reference point for your adjustments.
Besides, if you notice any errors on our list, you can send a message to our communication channels. Within a short period, we will check for the errors and provide an updated settings list.
Gimmick Camera Settings vs. Experts' Opinions
In the Rocket League, some pro players adjust their cameras with general settings. Others ignore these settings and work with numbers that suit their style.
In this part of our article, we will compare Gimmick's settings with the settings of other players. Then we will see if he uses the recommended settings.
Camera Height
The camera height is the upward distance between the camera and the vehicle. When you increase this option, you gain a better overview of the arena. But if the camera moves too high, you might have issues with making aerial shots.
To make things easier, Gimmick sticks with a height setting of 100. Although other pros use the same value, they might boost it up to 130.
Camera Swivel Speed
As the in-game camera turns, you can use this option to adjust its speed. On Rocket League, the default camera swivel setting is 0.25. At this point, the camera locks on to the vehicle.
Gimmick uses the default camera swivel setting for his matches. When it comes down to it, this value suits his style of play.
But Gimmick isn't the only pro that uses this setting. Other pros choose the 2.5  setting or any other value from 1.00 – 10.00.
Field of View
When you have the right FOV setting, you can get an ideal view of the field. But if you use a low setting, you might end up with tunnel vision.
So instead of using a low FOV setting, most elite gamers work with a value of 110. Gimmick also uses the same value thereby making it the most popular FOV setting on the Rocket League.
Distance
This option focuses on the distance between the in-game camera and the back of your vehicle. While setting this option, it would help if you choose a reasonable distance. After all, such value promises a better view of the ball and the space around it.
So how does Gimmick set the distance of the camera? Well, he chooses a distance of 270  which encourages precision.
Apart from Gimmick, most pro gamers feel comfortable with a setting of 270. But as there are no fixed settings for the distance, some players work with values that match their gameplay.
More About Gimmick
Gimmick is a top American Rocket League player. His real name is Jesus Parra and he was born in Chicago on June 30, 2000.
He started his career with Iris but he wasn't a member of the first team. In 2017, Gimmick left the club and moved to other teams.  Currently, he is a member of the Version One team.
As a Rocket League player, Gimmick has made several achievements. For instance, he has reached top positions in most Rocket League tournaments. Because of his impressive performance, this top player has won several awards with total winnings of $227,754.
His favorite vehicle is Octane.