There are tons of ways to become a Rocket League champion. Apart from having great gaming skills, you will have to use the best camera settings. You can enhance your skill with practice, but how can you get the best camera settings?
Arsenal is one of the top players of the rocket league. If you copy his camera settings, you should have an increased chance at victory. You can even handle in-game rivals without any worries.
Are you curious about Arsenal camera settings? Well, go through this article and learn more about this gamer and how he uses the in-game camera for the Rocket League. Because these settings are easy, you can apply them to your next Rocket League game.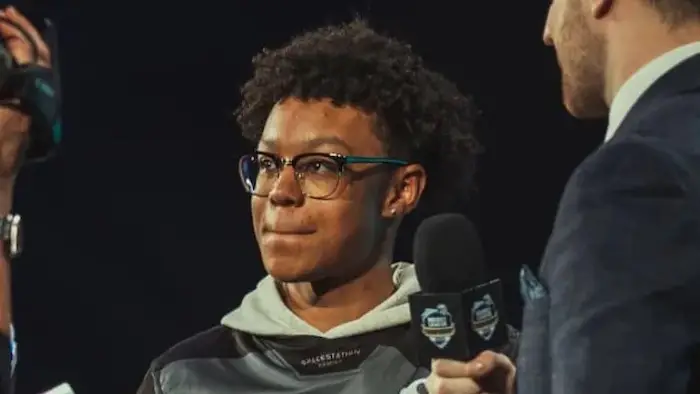 Arsenal Camera  Settings (Updated)
According to the biggest names in the game, having a perfect knowledge of your camera will improve your gaming. With this in mind, you will have to set your camera properly especially before starting a match.
You can achieve this task by using Arsenal's camera settings.
FOV – 110
Height – 100
Angle – -5.0
Distance – 270
Stiffness – 0.45
Swivel Speed – 10.00
Transition Speed – 1.20
Even if these settings offer the best results, Arsenal might change the value in his settings. If you feel that the above values are outdated, you can reach out to our team and point out any errors. Within a short period, we will respond to your complaints.
Now let's see what other pros think about Arsenal camera settings.
Arsenal Camera Settings Vs Expert Opinions
As a Rocket League player, you will need more than skills to become better. So that means that you should take camera settings seriously.
For this reason, most Rocket League experts have personal camera settings. In this part of our article, we will compare Arsenal camera settings with the settings of other pros.
Camera Swivel Speed Settings
As you drive through the field, the in-game camera follows your vehicle. The rate at which the camera moves with your car can be defined as the camera swivel speed. To set this option, pros can choose values between 1.00 – 10.00.
Arsenal is one of such players. If he wants to set the camera swivel speed, he leaves it at 10.00. But since there are no fixed settings, you can use this value.
Camera Stiffness
Camera stiffness talks about the way the camera follows your vehicle, especially at tight turns. When you adjust camera stiffness, you are setting the smoothness of the camera as it goes with your vehicle.
If most players want to adjust this setting, they prefer leaving it on 0. However, Arsenal sets his camera stiffness slightly to 0.45.
Although his camera stiffness adjustments look different from the settings of other experts, he uses his values to win many battles. If you are serious about becoming a top Rocket League player, you can adjust your camera stiffness like  Arsenal.
Camera Angle
The camera angle is the angle at which a camera faces your vehicle. On Rocket League, the default camera angle stays at -3.00. Since adjusting this setting can be tricky, most gamers skip this stage and set the angle on the default value.
How about Arsenal? Does he leave his camera angle settings at -3? Well instead of working with the default setting, he adjusts his camera angle settings at -5.0. Although his preferred angle looks different, it provides him with the right conditions to win any Rocket League game.
Camera Height
When you play Rocket League, the in-camera stays above the vehicle. You can describe the distance between the camera and the roof of the vehicle as to the camera height.
The default camera height stays at 100. Instead of adjusting this option, Arsenal uses the default value to engage in matches. However, other gamers bump their camera height settings to a maximum of 120 or at least 110.
A Brief on Arsenal
Arsenal's real name is Tshaka Lateef Taylor Jr. He is a top Rocket League player and a member of the Spacestation Gaming team.
As a player in the Rocket League, he has taken first place in several events. As for other tournaments, he stays within the first three positions. For this reason, he has gotten loads of awards from his gaming exploits.