Playing the Rocket League might look like a difficult task. But if you have a good in-game camera, you can handle the game with relative ease.
To set the camera properly, you will need to choose the right settings. Instead of thinking about the numbers to use, you can check out the camera settings of top players. Then you can use these values to adjust your camera.
You should try the camera settings from Sunless Khan. Apart from showing great skills, he offers some of the best settings on the Rocket League.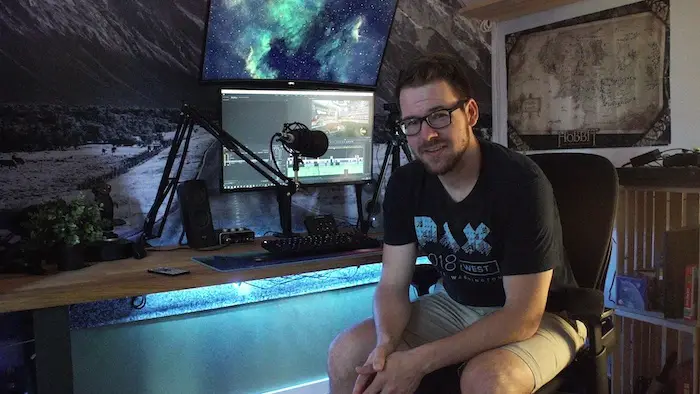 SunlessKhan Camera Settings (Updated)
To become a top player in the Rocket League, you will need more than skills or talent. But if you play around with your in-game camera settings, you will improve your gameplay.
Here are Sunless Khan's camera settings. Go through this list and use the following settings as a template for adjusting your camera.
Camera shake – No
FOV – 110
Height – 100
Angle – -4.0
Stiffness – 0.50
Swivel speed – 6.40
Transition speed – 1.40
Ball camera – Toggle
Like most gamers, Sunless Khan might alter his recommended settings. If you notice any old values on our list, please feel free to send us a message. As soon as we discover the problem, we will provide a better list of settings.
Sunless Khan's Camera Settings vs. Experts' Opinion
In the Rocket League community, experienced players offer their camera settings to other gamers. As expected, some of these players replicate these settings while others see them as a template for tuning their cameras.
Does Sunless Khan follow the steps of other pros? Well, let's find out by comparing his camera settings with other Rocket League gamers.
Camera Swivel Speed
Adjusting your camera swivel speed is an ideal way to improve your in-game camera. When it comes down to it, this option determines the speed at which the camera turns to view your vehicles. The default setting of this option stays at 2.5.
Most elite players prefer adjusting their swivel speed to values within 1.00 – 10.00. Since Sunless Khan sticks with 6.40, he follows tradition like other gamers.
Camera Stiffness
The camera stiffness setting controls the looseness of the camera especially if it follows a fast-moving vehicle. When you have a high camera stiffness setting, the in-game camera follows you closely. But if you pick a lower value, you can expect a less rigid camera.
With this in mind, Sunless Khan chooses a stiffness setting of 0.50. Looking at the above fact, it is obvious that he prefers a slight tightness with his camera. As for other players, they stick with the default setting of 0 or boosting it to 1.
Camera Angle
The camera angle is the angle from which the camera views cars in the arena. Setting this option can be tricky for some players as a poor angle can cause tons of problems. For instance, it makes it almost impossible to make some shots.
Sunless Khan does not touch the camera angle settings. Instead, he uses the default value of -3. Looking at his gameplay, it seems this value suits his playing style.
Camera Height
When pro gamers adjust the Rocket League camera, they might not leave out the settings for tuning the camera height. If they feel like getting a good overview of the arena, they push the camera settings with high values. But if they want to remain close to the ground, a default setting of 100 is enough for them.
Sunless Khan is one of the players that prefer lower heights. Rather than fiddling with these settings, he leaves it on default. Other pros push their distances anything from 110 to 120.
More about Sunless Khan
Sunless Khan is an American social media influencer and Rocket  League player. Also known as Jared Zook, he streams publishes gaming content on YouTube for millions of subscribers. Moreover, he is famous for setting up the "Longest Game in Rocket League History"
In his career, Sunless Khan has made major achievements. For example, he became the third  Rocket League Youtuber to get a million subscribers on the platform. Besides he has hosted many events for the Rocket League community.
Asides from handling content, Sunless Khan also dabbles in competitive gaming. Furthermore, he has enjoyed relative success in his tournaments.