Before you can become a good Rocket League player, you will have to improve your gameplay. To perform this task, you might have to sharpen your skills with practice. Besides, you will have to work on your in-game camera.
To adjust the in-game camera, you will have to input the right settings. Luckily, you can pick a top Rocket League gamer and use their settings. By using this tip, you will not spend hours looking for the best values.
Fairy Peak stands as one of the best players in the Rocket League. Although he has great skills, he also owes part of his success to using the right settings for his camera.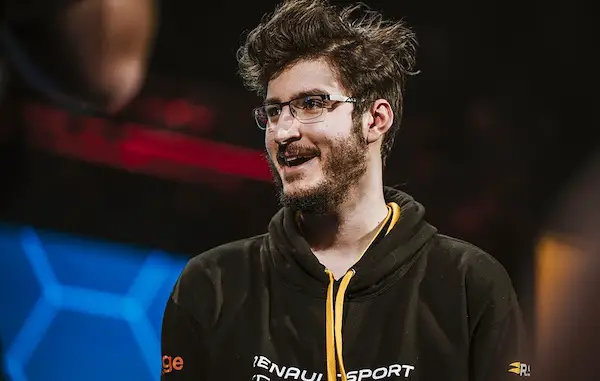 Now let's check out Fairy Peak's camera settings.
Fairy Peak Camera Settings
As mentioned earlier, top gamers tend to have the best camera settings. If you want to enhance your gameplay, you should check out their settings. But instead of imitating the actual numbers, fiddle with them until you find something that suits your gaming style.
Here are the camera settings used by Fairy Peak
Camera Shake – No
FOV – 110
Height – 90
Angle – -5.0
Distance – 260
Stiffness – 0.50
Swivel Speed – 4.70
Head to the Settings Menu and apply these values. If our list looks outdated or inaccurate, send us a message via any of our social media handles. As soon as we confirm any errors, we will create an updated list of settings.
Fairy Peak's Camera Settings vs. Experts' Settings
In the Rocket League, elite players have general settings for their cameras. Even if they have personal ways of adjusting the device, they use these generals for various reasons.  Now let's see if Fairy Peak follows this trend by comparing his settings with the ones used by other top Rocket League gamers.
1. Camera Height
The height of the camera plays an important role in any Rocket League game. If the camera is too far from the vehicle, it becomes difficult for players to perform aerial shots. For this reason, some pros might use the default settings of 100 while others might push it to 130.
However, Fairy Peak does not go with tradition. Instead of using the above values, he lowers the height to 90. Since he is a top player, these settings certainly fit his gameplay.
2. FOV
This setting allows you to view a certain area of the arena. If you increase your FOV setting, the camera offers a larger view of the field. When you reduce the value, you will get less width.
For this setting, many experts use values that fall within the 100 – 110 range. Because Fairy uses a FOV setting of 110, he stands as one of such players.
3. Camera Swivel Speed
This option focuses on the speed of the camera as it follows your vehicle. Out of the box, the camera swivel speed stays at 2.5. But many experts adjust these settings to values within 1.0 and 10.00.
Like most players, Fairy Peak stays within that range. But instead of sampling many numbers, he chooses a setting of 4.70.
4. Camera Shake
Camera shake offers a realistic feel to the Rocket League. If you turn on this setting, your screen shakes especially at high speeds. It also offers this effect when you have a car crash.
Even if this feature looks good on the screen, it would help if you turned it off. After all, it might increase the difficulty of the game.
Fairy Peak and other pros do not use this setting as it also disturbs their performance. For this reason, many top players set camera shake to OFF.
About Fairy Peak
Fairy Peak is a French Rocket League player. Named Victor Loquet, he started playing Rocket League as a free PS4 game. As he developed more interest, Fairy Peak decided to join Rocket League tournaments.
When he started playing the Rocket League competitively, Fairy Peak became a member of the Supernova team. Then he switched several teams until he became a part of Team Vitality.
Over his career, Fairy Peak has recorded a large number of victories. Besides, he remained undefeated in a Rocket League event for a long period.
Apart from Rocket League, Fairy Peak competes in Pokemon Showdown and Rayman 3. He also loves Vaporeon – a Pokemon character.