Are you losing Rocket League matches? Do you want to become a top-notch player in the game? If you want to be a pro in the game, one of the smartest things to do is change your camera settings.
Adjusting your camera offers suitable for your gaming environment. If performed properly, you can view rivals without much work. Besides, a well-tuned camera can change your overall performance.
You can set your camera by using the settings of top players. Although you might not replicate the settings, you can use the values as a reference point for your adjustments.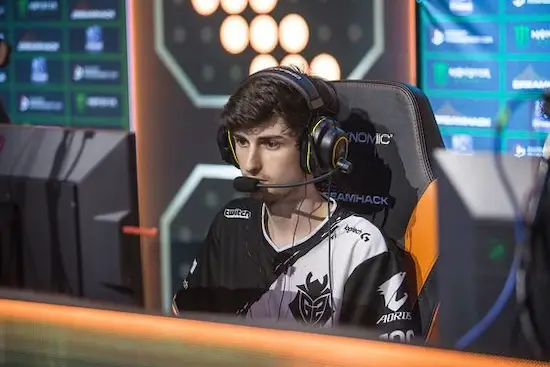 In this post, we will be looking at the camera settings favored by Rizzo — one of the best players of the Rocket League. Now let's get started.
Rizzo Camera Settings (Updated)
If you want to win almost all your Rocket League games, it would help if you played around with your settings. As mentioned earlier, this is a quick and easy way to improve your gaming skills.
You can try the following settings by Rizzo.
FOV – 108
Height – 110
Angle – -4.0
Distance – 280
Stiffness – 0.20
Swivel Speed – 4.00
Transition Speed – 1.20
It is normal for Rocket League players to update their settings from time to time. If our list looks old or has any wrong information, please feel free to shoot us a message on any of our social media channels. As soon as possible, we will correct our recommendations.
Now let's compare Rizzo's camera settings with settings from other Rocket League experts.
Rizzo Camera Settings vs. Experts' Opinion
Talent or skills might not be enough to increase your ranking in Rocket League. However, a good in-game camera can spice up your gameplay while offering you better chances at victory.
For this reason, elite Rocket gamers follow a set of specified settings. During any Rocket tournament, they use these settings to configure their cameras until they get a perfect view.
Does Rizzo use the same settings as other top Rocket league gamers? Well, let's find out.
Camera Swivel Speed
This setting helps you to adjust the sensitivity of your in-game camera. It can also be defined as the speed at which the in-game camera follows your vehicle.
Many Rocket League pros adjust this option by using any of the values from 1.00 to 10.00. Since Rizzo sets his speed at 4.00, it is obvious that he uses the ideal range of speed for his camera. As this setting offers incredible results, you use this value as a starting point to tune the swivel speed of your camera.
Camera Stiffness
Asides from setting the swivel speed of the camera, Rocket League pros also adjust its stiffness. If you reduce this setting, the camera will not follow your car closely. Instead, it will zoom out from your vehicle and act loosely.
Elite players lock the cameras on their vehicles by setting it at 0. But Rizzo slightly pushes his camera stiffness settings to 0.20. Looking at his career, this setting goes with his style of play.
Camera Angle
The camera angle is the angle from which the in-game camera views your vehicle. Few players change the setting from 0 (the default camera setting) to other values. After all, a poorly set camera angle can affect the overall view of the camera.
But Rizzo comes as a daring player. Instead of working with default values, he tunes down the setting to -4.0. As expected, this value helps his gameplay.
Camera Height
If you are adjusting the Rocket League in-game camera, do not forget the camera height. By tuning these settings, you can alter the height from your in-game camera to your vehicle.
If Rizzo sets the height of his camera, he leaves it at 110. Since many players also use the same value, you can check if it works for you.
A Brief on Rizzo
Rizzo was one of the elite players of the Rocket League.  However, he is currently retired from this league and moved to G2.
During his time as a Rocket League gamer, Rizzo topped many tournaments and events. Furthermore, he also received many awards for his achievements.
Although he has left the Rocket League, his camera settings are perfect for changing your gameplay. Now head to Rocket league and check if these Rizzo settings meet your requirements.