Are you a fan of the Rocket League? Do you want to get the best camera settings? If yes, then you can copy the settings from top Rocket League gamers and work with them.
One of such gamers is First Killer. Asides from boasting of top skills, he uses interesting camera skills with his gameplay. However, it is ideal that you get these values right.
Luckily, you can get Firstkiller's settings from this article. Besides, it is easy to use the values for your Rocket League matches. Since these details are updated, they will offer the best results, especially in your Rocket League battles.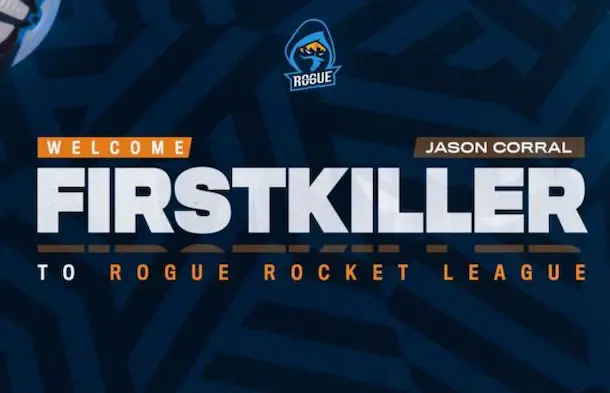 Now let's learn how this gamer adjusts his camera to enhance his gameplay.
Firstkiller Camera Settings (Updated)
If you are into the Rocket League, you will understand the importance of adjusting your game camera. With the right settings, you can improve your gameplay and become a better player.
Here are great settings from Firstkiller:
FOV – 109
Height – 100
Angle – -3.0
Distance – 270
Stiffness – 0.40
Swivel Speed – 10.00
Transition Speed – 1.20
As at the time of this article, these settings were used by Firstkiller to adjust his in-game camera in Rocket League. But if these settings are outdated, you can reach out to our team. If we discover an error with our values, we will update them immediately.
Now let's see if his settings match the style of Rocket League experts.
Firstkiller Camera Settings vs. Expert Opinions
As expected, the right settings are perfect for becoming a good Rocket League player. Asides from that, they play a major role in offering victory or defeat. You can even handle any  in- games rivals without losing your confidence.
For this reason, experts also recommend their settings for tuning game cameras. With this in mind, it would help if we compared Firstkiller's camera settings against the professional advice.
Camera Swivel Speed
Let's start with the camera swivel speed on Rocket League. Professionals insist that the speed stays between the range of 1.00 and 10.00. As Firstkiller's camera swivel speed settings stay at 10.00, it seems he agrees with this opinion.
The camera swivel speed concerns the rate at which the in-game camera moves. Although experts offer their swivel settings, you can choose any value that suits your requirements.
Camera Stiffness
If you are interested in the way your camera locks on your vehicle, you will have to check the camera stiffness setting. With these settings, you can control the smoothness of the camera especially when it follows a turning car.
When it comes to this option, Firstkiller works with a setting of  0.40. But most experts prefer that the stiffness stays at 0 or bump it to 1. Since you want to replicate Firstkiller's settings, you should stick with 0.40.
Camera Angle
In Rocket League, the camera angle is the angle at which it faces your vehicle. If Firstkiller wants to adjust his camera settings, he skips this option and leaves it at -3.0.  In other words, he leaves the camera angle settings on the default setting.
-3.0 is the most common camera angle settings on Rocket league. Since it is quite tricky to adjust, most professionals feel it should be left alone. If you feel up to the task, you can tweak the settings and see if you can turn into a better gamer.
Camera Height
100 is the default camera height on Rocket League. But most pros feel comfortable with leaving this option at 110 while others bump it to 120.
But First Killer does not change the camera height settings on Rocket league. Instead, he leaves the setting at 100 and still gets a good rating on the game.
More about Firstkiller
Firstkiller is a Rocket League player. His real name is Jason Corral and he is a member of the Rogue team.
Over his career, Firstkiller has gotten numerous achievements, especially in the Rocket League. After all, he has clinched the top four positions in several Rocket league events. With this in mind, he stands as one of the top experts of the Rocket League community.