If you want to stand out from the crowd, you might get a Samsung curved monitor. After all, it has a unique design, high-quality display, and faster response times. On top of that, it supports AMD Freesync for enhanced gaming.
As expected, you can enhance the performance of the Samsung monitor. For this task, you will need to use some useful settings.
These settings are easy to use. Also, they do not require any special tools or experience. Moreover, they will not consume your time.
Below are the best settings for improving the performance of a Samsung curved monitor.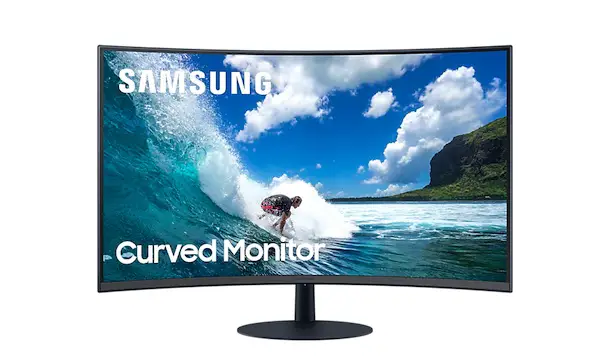 Best Picture Settings for Samsung Curved Monitors
Here are the best picture settings for setting up the Samsung Curved Monitor
Set Samsung Magic Bright to Custom
Leave Brightness to 53
Adjust Contrast to 10
Set Sharpness to 52
Set all Color to 72
Adjust Color Tone to Custom
Set the Gamma to Mode 3
Turn off the Samsung Magic Upscale
Leave HDMI Black Level at Normal
Disable the Eye Saver Mode
Turn off the Game Mode
Leave Response Time at Faster
Leave Picture Size at Wide
Best Samsung Curved Monitor Settings for Xbox One
Like most high-end monitors, the Samsung monitor is perfect for gaming. If you are playing the x box one x, you can use the following settings to improve your display.
Set HDMI Mode to 2.0.
Leave the Refresh Rate at 60Hz.
On the X box settings, set HDR to automatic.
Set the response to above 1ms.
Enable FreeSync and test it with the Xbox One. If you don't feel comfortable with this feature, you can turn it off.
Best Samsung Curved Monitor Settings for Gaming
These settings are ideal for gaming purposes. When setting up the screen for PC or console, you can try the following OSD settings
Picture Mode: Custom
Contrast : 75 (Default)
Sharpness: 60 (Default)
Color: Red (48), Green (50), Blue (48)
Gamma: Mode 1
Black Equaliser: 13 (Default)
You can also try the following settings for the Samsung G5 curved monitors
Free Sync: On
Black Equaliser: 18
Virtual Aim Point: OFF
Picture Mode: Custom
Brightness: 100
Contrast: 85
Sharpness: 24
Color: Set only Red to 55
Gamma: Mode 3
Eye Saver Mode: Off
Head to Windows and use the following steps:
Right-click on the mouse and scroll to the Nvidia control panel
Then use the following settings: Brightness (67), Contrast (85), Gamma (1.11), Digital Vibrance (60)
Best Calibration Settings for Samsung Curved Monitors
Although these settings cannot be used for adjusting your Samsung monitor, they can offer a general idea of its color accuracy.
Picture Mode: Custom
Luminance Settings: 14
RGB Controls: 43-46-50
Luminance: 101cd/m²
Gamma Setting: Mode 1
Color Temperature: 6431k
White Balance dE: 0.60
Color dE: 0.75
Gamma: 2.19
How to Lock the Samsung Monitor Settings
After adjusting your settings, you can keep them safe by locking the menu. If you want to make any changes, you can also unlock the same menu.
Look for the Menu Button on your monitor.
Press and hold it for 10 seconds.
To unlock the menu, repeat the same steps. If performed correctly, you should see the menu on the screen.
How to Reset a Samsung Curved Monitor Settings
There is nothing much to restore the original settings of a Samsung curved monitor. Normally, these settings are used to correct color issues and other possible faults.
Click the Menu Button on the monitor
Change the menu by pressing the Adjust Arrow button at the side of the monitor. Continue until you get to the Reset Window
Click on Reset and Exit
Wrapping Up
The Samsung Curved monitors are ideal tools for various types of content. With this in mind, you can use the earlier mentioned settings to improve your experience.
But these settings are not universal. If they do not meet your requirements, try adjusting our suggestions until they offer the best pictures. For more settings, you can check out various forums or the Samsung website.