The Dell S2719DGF monitor is a moderate tool for work or play. After all, it comes with ideal refresh times, low input lag, and faster response time. It even boasts of Freesync for smoother gaming.
Also, the Dell monitor has a decent display. However, you might not enjoy the quality of its images.
You can improve the performance of the device by playing around with the settings. As expected, you can perform this task without any tools or technical skills. In the end, you can experience the high-quality images on the Dell monitor.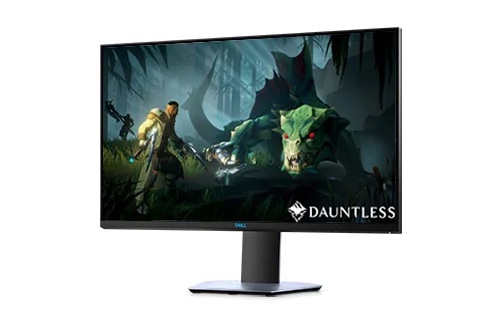 Dell S2719DGF Best Settings
Below are some of the best settings for enjoying crisp images on the Dell S2719DGF
Dell S2719DGF  Calibration Settings
Although the Dell S2719DGF has a decent image, you can improve its quality by adjusting its colors. If you don't know the best values to use, feel free to try these recommended settings.
Set the Picture Mode to Custom Color
Adjust the Brightness (200 nits) to 53
Leave the Brightness (120 nits) to 28
Set the Brightness (100 nits) to 21
Set the Brightness (80 nits) to 15
Tune Brightness (50 nits) to 7
Adjust the Contrast to 75
Also, add these settings:
Bias: Red (51), Green (51), Blue (49)
Gain: Red (98), Green (96), Blue (100)
Saturation: Red (53), Green (50),
Hue: Red (50), Green (50), Blue (50), Cyan (49), Magenta (53), Yellow (46)
Dell S2719DGF Best Settings
If you want to view any media on the Dell S2719DGF, consider making a few adjustments to the picture settings tab. Below are some values that might improve your experience on the Dell gaming monitor.
Chose the Standard Model
Turn on Freesync
Turn on Overclock
Set Response Time to Normal
Adjust Brightness to 50%
Leave Contrast on 75%
On the Nvidia Control Panel
Click on Display/Change Resolution
Confirm if the Refresh Rate is at 155 Hz
Return to Display/ Adjust Color Settings
Click on Use Nvidia Settings
Reduce Gamma to 0.80
Set Digital Vibrance to 55%
Dell S2719DGF G-Sync Settings
You can avoid screen tearing by enabling the G-Sync feature of the Dell S2719DGF gaming monitor. If performed correctly, you will not notice any juddering on your fast-paced video games.
Here are the simple steps for setting up G-Sync on the Dell S2719DGF.
Head to the Nvidia Control
Select Display/Set-Up G-Sync
Click on Enable G-Sync
Click on Enable for full-screen mod
Click on Enable Settings for Selected Display Model
Also, add the following steps
Head to 3D settings/Manage 3D settings
Enable Vertisync
Dell S2719DGF  S2719DGF Settings for Reducing Input Lag
High input lags can result in annoying gaming tines. With this in mind, it is recommended that you can reduce the input lag on the gaming monitor. However, you should perform these settings on the game itself.
Choose 3D Settings / Manage 3D settings
Enable V-sync
Adjust the FPS to 152
Dell S2719DGF Quick Settings
If you are a casual gamer or user of the Dell S2719DGF, you might not feel like playing around with going through loads of video settings. However, you can quickly tune your settings with this tip.
Try changing the Color Temperature Settings of the screen. Continue adjusting the settings until you find to get pictures that meet your preference.
Are There Any Audio Settings for the Dell S2719DGF?
Since the S2719DGF does not have any speakers, you might not make any audio settings. Instead, pair the the monitor with a pair of headphones or external speakers.
Wrapping Up
You can use various settings to improve the performance of the Dell S2719DGF. But before you use these settings, ensure that your monitor is properly connected to your PC.
Since the S2719DGF does not support 1440p, you cannot get stunning images from the PS4 or Xbox. With this in mind, it would be best if you used this monitor for PC gaming.
Our suggested settings are not universal. With these in mind, they might not work for your unit. If you notice any poor images, try adjusting our values until you get the best picture on the monitor.
To get extra settings for your device, visit trusted forums or the Dell customer center. If you don't feel like handling the settings on your own, consider contacting a professional calibrator.