Finding a good gaming monitor is every gamer's dream. If you want to get the best specs, you might have tried the BenQ RL2455HM or the RL2455s.
Before getting the top specs from the monitors, it would help if you made some adjustments. Luckily, these settings are easy and will not take much of your time.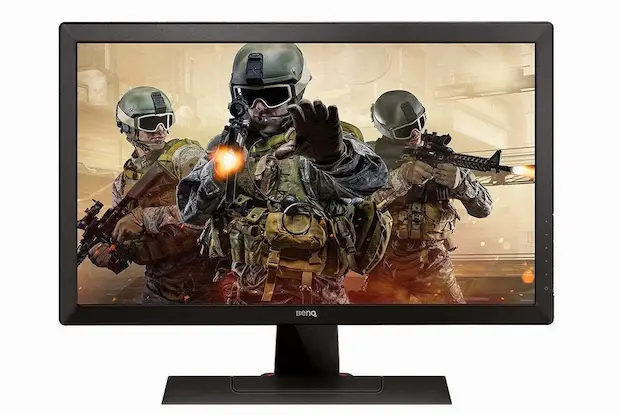 BenQ RL2455HM Best Settings for Gaming (Black Ops 3 for PS4)
The BenQ RL2455HM is a great tool for playing video games. When it comes down to it, this model can stand against many tv screens. Besides, it was designed for playing some of the top esports games.
Now here are the settings that will improve your gaming display on the BenQ RL2455HM. These settings work best for Black Ops 3 on Ps4
1. Open the BenQ monitor settings menu and choose Picture Mode.
Select the Movie mode and exit the menu.
Under Picture, adjust the monitor with the following settings
Brightness – 95
Contrast – 50 (default)
Sharpness – 1
Instant Mode – Always On
Black Equaliser – between 2 and 5. The value depends on the amount of light that enters the room.
Low Blue Light in the Gamma – Disabled
Color temperature – User mode ( then set the slider to 93 red, 95 green, and 95 blue)
Hue – Disabled
Saturation – disabled
Reset colour – Premium
AMA – High
Exit the Picture settings
2. Scroll down and select Picture Advanced settings then use the following values.
Senseye Demo – Off
Dynamic Contrast – 0
Overscan – Off
Off play mode – Full
Display Mode – Full
HDMI RGB PC Range: 0 – 255
3. Now you will have to adjust some settings on the PS4
Enter Settings
Scroll to Sound & Screen -> Video Output Settings. Then use the following values
Resolution – 1080p
RGB range – Full
Deep Colour Output – Automatic
4. Then use the following settings on the video game
Go to the Options Tab on the game
Go to the brightness option and set it to your preferred option.
BenQ RL2455s Best Settings for Gaming
If you use the RL2455s, you can apply the following settings to improve your display. However, these settings are focused on color.
Picture Mode – Gamer 1
Set Brightness to 75
Adjust the Contrast to 50
Set Sharpness to 1
Leave the Black eQualiser at 0
Set Colour Temperature ( Red – Green – Blue) – Red (97), Green ( 98), Blue (97)
Set the Reset color to No
Set AMA to High
Adjust Insta Mode to On
Set Senseye Demo to On
Place Dynamic Contrast to 0
Set Over Scan to Off
Set Display Mode to Full
Set HDMI RGB PC Range between 16 – 235
Best Picture Settings for BenQ 24 RL2455HM (All Games)
The following settings can be used for games that feel too bright. Head to the Display Menu and set the following values
Brightness: 81
Contrast: 43
Sharpness: 1
Black Equaliser: 0
Color Temperature: User Mode
Hue: 50
Saturation: 50
Reset Color: No
AMA: High
Instant Mode: On
Then head to Picture  Advanced Settings and use the following values
RTS One-Off
Senseye Demo – 0
Dynamic Contrast – 0
Over Scan – Off
Display Mode – Full
Click on Save Settings
Conclusion
The BenQ monitors are some of the top gaming tools for different consoles. They are even perfect for esports and other gaming events.
These devices offer great specs. After all, they have impressive frame rates and response time. If you want to get the best displays, you can try any of the mentioned settings.
But the settings are not a standard for any game. You can tweak the adjustments to meet your requirements. If you want to get extra advice, visit any of the trusted gaming forums.