When it comes to TVs, Sony offers some of the interesting models around. One of such TVs is the Sony X900F 4K TV.
The Sony X900F TV comes with features such as brighter highlights, better handling, and low input lag. Thanks to these options, this model deserves a place on your workstation or gaming setup.
If you want to enhance the display on the Sony X900F, it would help if you applied some settings. After making these adjustments, the TV can boast of better colors and stunning images.
Do you want to improve the picture quality of the Sony Sony X900F? Here are our suggestions that can help you with this task.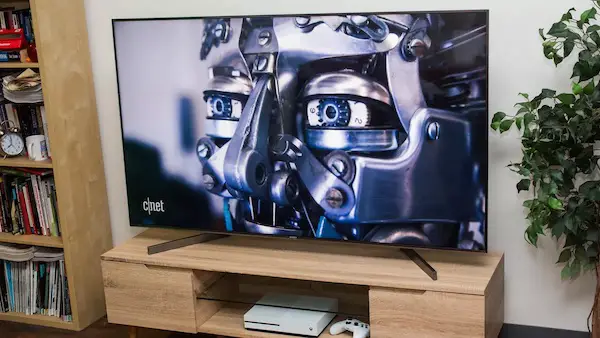 Sony X900F Calibration Settings
The Sony X900 offers an incredible display for its users. Here you will have richer colors with HDR highlights. On top of that, it promises higher contrast ratios with local dimming.
If you want to experience the best pictures on the Sony X900, try our recommended settings.
Since they are not universal, there might not work on your unit. However, you can use our suggested values to make your custom adjustments.
Here's how to calibrate the Sony X900F :
Select Custom Mode
Adjust Color to Warm
Set Brightness to 3
Adjust Contrast to Max
Adjust Black Level to 50
Set Color to 51
Tune LD to High
Reduce Hue to 0
If you are a causal TV user, the above settings might look complicated. Instead, try working with these steps:
Set Picture Mode to Custom
Adjust White Balance Expert Settings to 1 or 2
Set Brightness to 6 (For HD Content)
Sony X900F Calibration Settings for HDR TV Shows and Games
The Sony X900F can also play HDR content. But to get optimal images from such materials, you will have to make a few adjustments.
Before connecting the TV to the HDR device, remember to enable the Enhanced format. With this feature, the TV can support the required bandwidth for HDR content.
When you connect the Sony X900 to an HDR device, it adjusts itself until it gets the best picture settings. With this in mind, do not disturb the default settings.
Sony X900F Calibration Settings for HDR Games
There aren't many settings to adjust especially if you are playing HDR games on the Sony X900. After enabling Enhanced format, set the Picture Mode to Game Mode.
Also, confirm if the TV has the following values for its picture settings.
X-tended Dynamic Range: High
Brightness: Max
Auto Local Dimming: High
Sony X900F Settings for General Use
For watching SDR content, you can also set up the Sony X900F to provide high-quality images. If you want to adjust your TV for such content, use the following steps:
Set Picture Mode to Custom
Turn Off Auto Picture mode
Turn Off the Light Sensor
Also, add these settings:
Brightness: 1( for dark rooms), 9 (for average rooms), and Max ( for well-lit areas)
Contrast: 90
Gamma : 0
Black Level: 50
Contrast Enhancer: Off
Black Adjust: Off
X-tended Dynamic Range: Off
Auto Local Dimming: Off
Colour: 50
Hue : 0
Color Temperature: Expert One
Live Color: Off
Also, use these settings:
Sharpness: 50
Reality Creation: Off
Digital Noise Reduction: Off
Smooth Gradation: Off
Random Noise Reduction: Off
Round up with these final settings:
Set HDR mode, Color Space, and HDMI Video Range to Auto
Are there Sony X900F Settings for the PS5?
Like most high-end TVs, the Sony X900F can play PS5 media. When it comes down to it, the TV has enough features that suit the device.
If you want settings for the PS5, check out these values. You can also use them for viewing movies or TV shows.
Set the Mode to Custom
Leave the Contrast on 95
Tune the Black Level to 51
Set Color to 49
Adjust Hue to 0
Set Sharpness to 50
Also, use the following settings :
Colour Temperature (Expert 1), Brightness (14), Auto Local Dimming ( High), Motionflow (Off), CineMotion  (Low), HDR Mode (Auto), HDMI Video Range ( Limited), Color Space (Auto).
Also, remember to turn on Enhanced format. As for any other values that we did not mention here, leave them on default.
Wrapping Up
The Sony X900F is a great TV for viewing various types of content. But you can use our suggestions to enhance its display.
But the settings are not universal. With this in mind, they might not work with your TV set. If you have issues with the settings, adjust our values until the images look better. You can also seek help from a professional calibrator.