Like most brands, Sony offers some of the best features on its Sony Bravia TVs. Thanks to these options, you can expect some of the best pictures and audio on these devices.
One of such features is the Sony Bravia Motion Flow. With this option, you can expect better graphics than with regular Sony TVs. Also, this feature is enabled by default on its supporting TVs.
It is possible to turn off the Motion Flow feature. You can even adjust its settings until you get stunning images. Luckily, these settings do not require any technical skills or equipment.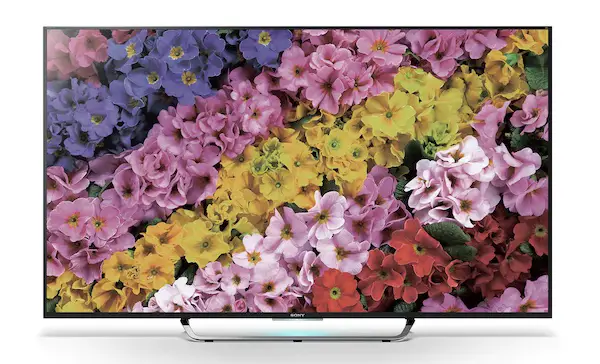 Sony Bravia Motionflow Best Settings
Now here are the best settings for adjusting Motion Flow on Sony TVs.
How to Turn On Motion Flow
Although Motionflow promises top-quality content, it might not meet the tastes of some users. If you have these issues, it would help if you turned them off. You can use the following settings to disable Motionflow on your Sony TV.
Select the Picture and Display settings
Scroll downwards to Advanced Settings and head to Motion Flow. Use the directional buttons to move the cursor.
Enter Motion Flow and scroll to Off
The Best  Motion Flow Settings for the Sony Oled Series
The Sony Oled series is one of the models that support Motion Flow. As expected some settings offer the best visuals with this content. However, these adjustments might also work with other Sony Bravia TVs.
If you viewing 24p content, consider the following settings.
Method 1
Disable Motion Flow
Activate True Cinema or Custom mode
Set Smoothness to 0
Switch off the Film Mode
Method 2
Turn off Motion Flow
Enable True Cinema or Custom Mode
Set the Smoothness to 0
Leave the Film Mode on High
For 24p over 60hz…
Method 1
Turn on Motion Flow
Choose True Cinema or Custom Mode
Set the Smoothness to 0
Set Film mode to medium
Method 2
1.Switch on Motion Flow
Turn on True Cinema or Custom Mode
Adjust Smoothness to 0
Set Film Mode to Medium
If you are viewing 24p TV Programmes
If a TV station broadcasts 24p TV programs, you can watch them. However, you might have to use the following settings.
Method 1
Set Motion Flow to Custom
Raise Smoothness to 2 or above
Switch off Film Mode
Method 2
Set Motion Flow to Custom
Adjust Smoothness to 2 or higher
Film Mode: Medium
Motion Flow Settings for Movies
If you want to set your Motion Flow for sports, you can test the following settings.
Method 1
Tune the Smoothness to -1
Adjust the Clearness to -1
Set the Film Mode to High
Method 2
Set Motion Flow to Custom
Leave Smoothness to minimum settings
Adjust Clearness to -1
Set Film Mode to Off
Best  Motion Flow Settings for Sports
Since sports events include fast-moving objects and much movement, try changing the settings of your TV screen. However, these settings will be different from anything used for movies or TV shows.
Adjust Motionflow to Custom
Set Smoothness to 0
Adjust Clearness to 0
Film Mode to High
Adjust the smoothness to 2
Best MotionFlow Settings for Gaming
Although Sony's Motion Flow offers great pictures for TV content, it does not suit games like the PS4. When it comes down to it, Motion Flow offers more input lag which affects your experience of the game.
Best Motion Flow Settings for Viewing Netflix
For watching Netflix content, you will have to turn off the motion flow feature. After all, Netflix has its default calibration settings for improving pictures on your Sony Bravia TV. To get the best quality, try setting the color temperature to Warm.
Wrapping Up
The Sony Bravia Motion Flow feature is enough to provide the best images on Sony Bravia TVs. But if you wish for better images, disable the setting or make minor adjustments.
You can adjust Motion flow settings for sports, movies, and TV programs. But when it comes to Netflix or video games, you should turn off the feature.
The above settings are ideal for various types of content. Since they are not set in stone, you can try out other settings until you find something that meets your preferences.