In some areas, Xfinity is the preferred ISP for data connections. However, the service tends to offer speeds that might not be favorable. As a result, using the Xfinity Internet with routers can become a nightmare. 
Luckily, there are several ways that you can improve your speed. But before you can get the best results, it would help if you adjusted some settings.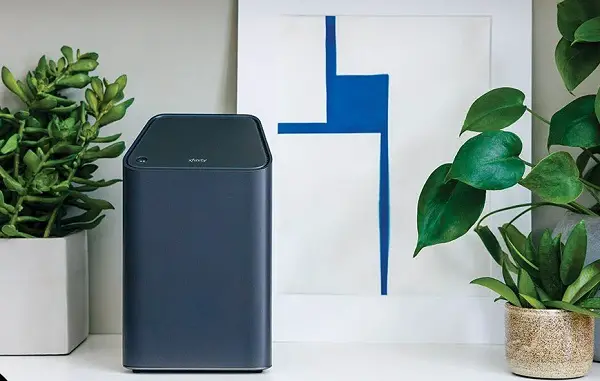 Would you like to get the best speed for your Xfinity router? If yes, then you can go through the article and learn how to adjust the device.
Xfinity Router Settings for Best Speed
Now here are various ways by which you can speed up the internet on your device. 
1. Update Your Router
An Xfinity router with outdated software can slow down your internet speed. But if you want to enjoy speedy internet, you should upgrade the router software to the latest versions. 
2. Reboot Your  Router
Do you still have issues with your router? If yes, use a quick reboot to increase its internet. To use this hack, hold down the Network Reset button ( of the router) for 10 seconds. 
3. Keep the Router in the Right Position
Placing the router in the right position can help improve the Internet connection. Start by keeping the router in an upright position. Then ensure it's placed on a table or cabinet.
4. Remove Other Electronics
Do you have a baby monitor, wireless camera, or Bluetooth device close to the router? If yes, there is a high chance that they might slow down your internet connection. However, you can deal with this issue by keeping the listed items away from the router.
5. Use an Ethernet Cable
Using a high-quality cable promises better speed than a wireless connection. So if the internet on the PC or console feels slow, ditch the wireless connection. Then use an ethernet cable to connect the mobile devices to the router. 
Xfinity Upload Speed
If you upload files via the Xfinity platform, you can expect upload speeds of up to 35Mbps. 
Xfinity Internet Not Working 
According to some users, the Xfinity Internet service might not be working. If you are one of such users, you can blame the problem on the following causes:
1. Excess Space between Router and Mobile Device
Keeping too much space between both items can result in a poor connection. With this in mind, stay close to the router as you use your mobile device. 
2. Your Subscription is Expired
Still, having issues with your Xfinity connection? If yes, then you should confirm if you have an active data plan. Without an active subscription, then your internet will not work. 
3. Poor Ethernet Connection 
Sometimes a loose cable can be the cause of your poor Xfinity data connection. With this in mind, it would help if you checked for any loose ethernet cables inserted into your device. Then use your fingers to tighten the wires properly. 
What is the Fastest Speed for Xfinity?
If you are using the Xfinity service, you can expect upload speeds as fast as 35Mbps. But for downloads, the speed stays between 1000 – 1200 Mbps. 
Does Xfinity Throttle Data Speed?
Yes, Xfinity tends to throttle the data speed from time to time. However, it uses this option because of data caps or network congestion. Sometimes, this ISP also throttles the bandwidth if users visit illegal websites. 
Is 100 Mbps Good for Xfinity?
Yes, a speed of 100 – 200 Mbps is decent for the Xfinity internet service. 
Xfinity Customer Service
If you want to reach Xfinity Customer Service, you can call customer service on 
1-800-XFINITY. You can also reach the same service by visiting www.xfinity.com/support/contact-us. 
What do the Different Indicators for Devices Mean?
If the Xfinity apps display a grayed-out device, then it means that your device is not connected to a home network. However, a green dot shows that your device is connected. 
If you notice a Pause symbol on the Xfinity app, then it means the device is paused and cannot access the network. But a purple pause symbol shows that the device is on a scheduled pause without any access to the network. 
Can I Control any Smart Home Device from the Xfinity App?
Yes, you can control some smart home devices with the Xfinity app. For the desired results, the app will have to be compatible with the targeted device.
Why Am I Not Seeing Some or All of My Devices in the Device List in the Connect Section of Xfinity xfi?
If you cannot see your device on the list, then you might have connected it to the Wifi network with an older name. Normally, this issue occurs when you change the name of the getaway.