Working with the TP-Link router can be a great idea. After all, this device offers decent Internet speed for work at play. On top of that, it offers incredible speeds at an affordable price. 
Although the TP-Link performs well, it tends to be slow from time to time. However, there are different ways by which you can import its speed.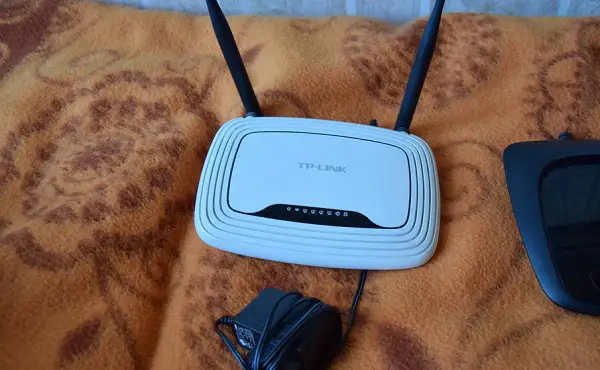 Would you like to know how to boost the performance with the TP-Link router? If yes, scroll to the following lines and learn how you can increase the speed.
TP-Link Router Settings for Best Speed
Here are the settings for increasing the speed on the TP-Link router. 
1. Remove Other Electronics
Are there mobile phones, wireless cameras, or fluorescent lamps close to your router? If yes, then you might have to keep them away from the device. When it comes down to it, such items tend to disturb the signals from the TP-Link router.
2. Keep Your Router in the Right Place
Placing your TP-Link Router in a cabinet might look like a great idea. However, the enclosed space can make your internet speed slower. Instead of using the cabinet, place the router on a table at a  centrally placed location. 
3. Reboot Your TP-Link Router
Still, having issues with your TP-Link router? If yes, then a simple reboot might solve the issue. For the best result, try the following methods:
Method 1
Switch on the TP-Link Router 

Use a paper clip or pin to press the WPS/ Reset button 

Press and hold the Reset button until the Power LED comes up
Method 2
Visit

http://tplinkwifi.net

from your web browser

Navigate to Advanced – System Tools – Backup and Restore – Factory Default Restore
4. Upgrade Your  TP-Link Router 
If you are willing to spend a small fortune, skip the older TP-link and go for the newer OneMesh router. When it comes down to it, the latter boasts of features for providing great internet. 
5. Change Your Frequency Band 
On the airwaves, most routers stick with the 2.4 GHz. As a result, the frequency becomes crowded and offers slow internet. If you notice slower speeds on your TP-Link router, switch from 2.4 GHz to 5 GHz as the latter has stronger signals and less interference. 
6. Manage Your Downloads
Online games, streaming movies, and video calls can consume loads of bandwidth. When it comes down to it, such pressure results in slower internet. However, you can use the QOS setting of the router to reduce the amount of bandwidth used by various apps.
If you want to activate QoS on your TP-Link router with HomeShield:
Launch the Deco app on your IOS device

Click on More – Qos

Choose the total bandwidth

Select the device you want to prioritize
If you want to activate QoS on your TP-Link with HomeCare:
Visit

http://tplinkwifi.net

from your web browser

Click on Advanced- QoS-Application Priority 

Scroll to the Application  Priority tab and set the total bandwidth

Choose Application priority based on your usage
7. Activate Wireless Security 
If your Wifi is open, then your data might be used ( by strangers) for activities that consume excess bandwidth. As a result, you might end up with annoyingly slow internet. But if you set up your wireless security, you will block out unwanted users and enjoy a faster connection. 
To set up the wireless security on the TP-Link Router:
Visit

http://192.168.1

on your browser

Type "admin" as the default username and password

Click on Wireless – Wireless Settings

Click on Enable Wireless Security 

Set Security Type to WPA-PSK/WPA2-PSK

Set Security Option to WPA-PSK or WPA2-PSK

Set Encryption to TKIP or AES

Type your preferred password into the PSK Passphrase space

Click Save
Which Mode is Best for TP-Link Router 
There are several types of modes for using the TP-Link Router. But before you can choose the best mode, you will have to consider your reasons for using the router. 
For instance, Wireless Route mode suits home internet sharing while Client Mode is used for gaming consoles. Now here are other TP-link modes and their ideal usage. 
Repeater Mode – Home Wifi Extension 

Bridge Mode – Business or Home Networking 

AP Client Router Mode – WISP Internet Sharing

AP Mode – Hotel Internet extension 
How Far Can a TPI Router Reach?
Under normal circumstances, the channels on the TPI Router can reach ideal distances. For instance, 2.4GHz can travel as far as 20 meters while 5GHz reaches 15 meters.
Can You Use 2 TP Links in the Same House?
Yes, you can use 2  or more TP links at the same time. After all, these devices are designed to be compatible with each other.
Is TP-Link a Good Router?
Yes, TP-Link offers some of the best routers in the market. Apart from offering decent speed, the devices offer unlimited connection ports and are affordable.